Have a blog? Need some help coming up with the right content ideas? If so, you've come to the right place. Here you will learn about the various topics to blog about. In a nutshell, these are blog post ideas that will increase your traffic, market share, revenue growth, engagement, ROI, and much more. 
But before I tell you more about these ideas, I want to take a moment and ask you to consider a few things:
Purpose of your blog
Never start creating content if you don't clearly understand the purpose of your blog. Without clarity of purpose, you will find it challenging to make an impact with your content. You don't want to waste your precious time creating content that won't pay off.
Your audience 
Who is your target audience? Do you know the type of content they prefer? Every piece of content you create must have an intended audience. Otherwise, no one will bother reading your blog posts, no matter how relevant you think they are. 
Your industry 
What is your industry or niche? Clothing, hospitality, technology, or digital marketing? It is extremely important that you clearly understand your niche if you want to grow and generate revenue from your blog. Once you know your market, it will be easier to create relevant content and attract more readers. Avoid being a jack of all trades.
How to find blogs ideas?
Let's assume that you have exhausted all your blog ideas and have nothing to share with your readers. What next? There are a number of easy-to-use tools that can come in handy when you can't think of anything else to write about. Here's our recommended list:
With that out of the way. Let's begin.
Blog post ideas that will drive traffic to your blog
Write about current trending topics
Studies have shown people love reading about current trending topics. If you can create blog posts about topics that people are searching for right now your blog will continue to be relevant. Tools like Buzzfeed, Reddit, and Google Trends will help you to find trending topics related to your industry. Here are a few examples of trending topics to write about:
Does drinking lots of water help flush out COVID-19? 

The Global Economic Outlook During the COVID-19 Pandemic

Post a challenge
Are you looking to improve anything in your life? A routine, skill, or habit? Create a challenge about it and keep your audience updated—for example, a 30-day coding challenge, or a 30-day no make-up challenge, or what about a 100-day keto meal challenge. 
Give your readers a sneak peek into your average day by showing them how you spend your time. In doing this you make them feel closer to you. Write about your goals for the week, workout plan for the week and whatever you think might be of interest to them.
People love seeing how others are handling issues that give them sleepless nights. You can talk about your morning routine to reduce stress, what you drink and eat to lose or maintain your weight and how you manage to keep your home clean.
Reveal secrets about yourself 
We all love listening to secrets. If you have a couple of secrets you want to share, go ahead and share them on your blog. You can reveal secrets about your blog's success, how you maintain a healthy work-life balance and so on.
I recommend sharing one secret at a time. That way, it will be easier to attract more and more readers every time you upload new content.
People love to follow those who share details about their lives. You might want to give it a try. For example, you could tell them how you started blogging, what inspired you and what you do besides blogging. Write about anything you think that will help your readers to get to know you better. Here are a few more ideas: 
Your traffic numbers when you started blogging and where you are now 

Your 

achievements and mistakes

Things you love, such as your 

favorite animals, songs, childhood memories, etc

. 

Recycle old posts
Recycling means breathing new life into your old blog posts. I suggest you repurpose the most popular posts. So, do a little digging and come up with a list of old blog posts you think are worth recycling. Through repurposing, you can attract new audiences and expand the reach of your content.
Try something new and then blog about it
Love trying new things? If so, then go ahead and try something you have never done before, like coding and blog about it. That way, you might attract new readers who are keen in treading in your footsteps.
Describe how something extremely complex works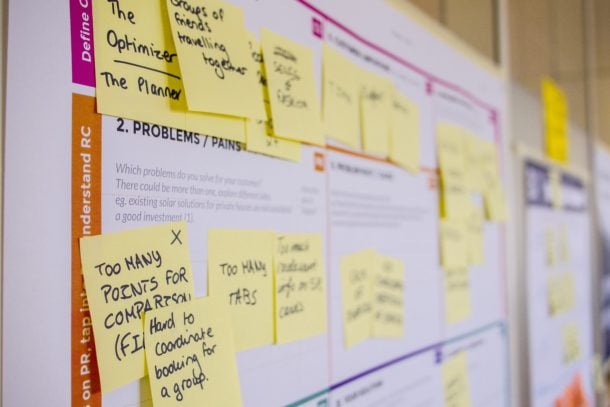 Let's say you find some of your readers have little knowledge of how cryptocurrencies work. Create blog posts that will help them clearly understand what these currencies are and how they work.
Want to skyrocket your traffic? Consider starting a contest. You don't have to give away millions of dollars for the contest to be successful. You can just give custom tees or hats. Be creative!
Show off your possessions
People like looking into other people's lives and seeing what they have. Why not leverage this opportunity and show them bits and pieces of you so they can get to know you better? For example, show your monthly budget, expensive cars, or even your home. Alternatively, sum it all up with a compiled lists of your favorite things. 
While showing off your personal possessions may not seem like a good idea, it does pay when done in the right manner. 
Examine a quote that speaks to you
We all love quotes? Don't you? They inspire us in one way or another. If you've been inspired by someone's words, why not share them for others to benefit too in a blog post. Depending on your niche, there are likely to be many quotes you can choose from.
For example, how to boost unresponsive laptops, how to replace a broken phone screen without consulting an expert, and so on. Talk about things that make life easier and more enjoyable.
Prepare a series of posts, poems or stories
Don't want your blog post to fade away and disappear? Then try preparing a series of relevant blog posts, poems, and stories that go with it. This can include posts about things that make you happy, drive you nuts or anything in between. That way, you keep your readers busy and entertained. Try as much as possible to keep your posts and stories somewhat short. This will increase the readability two fold.
Create infographics and graphs 
The human brain can processes images much faster than words. In other words, with images, you can convey much more information than you can with plain text. With that in mind, it makes sense to use graphs and infographics on your blog posts. Don't believe this can work? Give it a try!
Interview influential people
There are tons of individuals in our societies admired by others. Why not interview some and post the interviews on your blog. You would probably get a million hits for every upload. Is that not something good?
You can't go wrong with "how-to" guides. If you can prepare guides that revolve around trending topics, plus what people want to know and hear about, that will be a massive win for your blog.
Think of anything you want to rank. For example, "The top ten ways to grow your blog", "Top coding ideas," "Top keto recipes to try" and so on. Also, consider coming up with a must-read list for your readers, such as a list of best destinations, museums or even the most haunted places around the world if that fits with your niche. Make sure your list is interesting and focuses on the current issues.
For example, tell the world what you think about the recent remarks by your President or what is your take on the latest development in politics. You are not limited here. There are tons of things to write about when it come to recent events. Remember to keep it exciting, but tie it somehow into your niche so that it is still relevant to your blog. 
Travel the world and post as you go
Love traveling? Grow your blog by sharing your travel experiences. You can add tons of pictures of places you have visited. Talk about what you liked or disliked about the destination. People love reading content specific to travel. Sometimes this is how they make their decisions on where to travel next. Keep your audience engaged and they will keep coming back for more.   
Are you aware of arguments that can boost your traffic? Here's one I am sure you are familiar with "Is education more important than money?".  This is an excellent example of an old argument you can use that always brings up conversation. Don't shy away from controversial topics, just make sure to bring them up in a kind manner where all opinions are respected. And make sure to let people participate. 
While this may not be for everyone, jokes can pay off more than you think if you leverage them well. They can be catchy one liners, stories with a funny punch line, or even strange comparisons to real life. Regardless of the type of joke, remember to be tasteful, choose them well, and make sure that they are not in anyway hurting your readers. 
Talk about your life's successes and failures
You can use your blog to inspire other people by talking about your ups and downs in life. What are some high points in your life? Low points? What exciting memories do you have surrounding various life events?Talk about what makes you who you are today. Nail this one and you can be sure to have your readers looking forward to everything you write. 
Is the earth flat or round? Are there people living on other planets? Why does the length of day and night vary? Post about conspiracy theories you feel will encourage lots of participation. Your views might even end up being right after all. Who knows?
While this may sound like a weird topic to write about, it's really not. If your readers understand your intention and you share that with them they will help you spread your message. One way to encourage your followers to share your content is by writing directly for them. Write what is important to them. Write what they want to read. But don't forget, in order to do this well you need to really understand your audience. And make sure to leverage CTAs (Call To Actions) where appropriate to encourage sharing.
Don't shy away from telling the world about your goals and dreams. Do you want to become a data scientist, a coder, or do you secretly dream about being a singer? Write about it. Package it all into a blog post and share it.
Disprove a theory or myth
Do you like to research and prove myths or theories? Maybe you know for a fact that something you have heard or read about is wrong? Then this one might just be for you. For example, if you have watched every episode of Myth Busters and you know that they have skipped something pivotal then go ahead and blog about it.  
Publish comments from your followers
Comments from your followers can give you ideas for topics to blog about. For example, if someone leaves a comment like "OMG UR T3H BEST", you can create a blog post speculating why they might have included a "3" and omitted the "e" (T3H = THE). Just be creative and leverage comments and feedback from your audience. It can create a lot of interesting conversations.
Another way to have content published on your website is through guest posting. If you decide to give this a try (I highly recommend you do that) then make sure to have some guidelines and review each new post before publishing. The good thing with guest posting today is that you will find bloggers who are genuinely willing to share their thoughts and expertise on your blog. As well, you can post on their blogs. It is a win-win.
Pose an existential question
There are so many existential questions you can present when blogging. Some examples might include "Are we really here for a bigger purpose?" "What is the correct definition of a carbon footprint?" and so on. Pose as many questions and blog about them. 
Consider also questions that don't have a single answer. For example, "What is the meaning of life?" "If you won the lottery how would you spend the money?". These types of questions will keep your blog active.
Invite questions and post your answers
Engage with your followers by allowing them to add questions on your blog. Once they have asked their questions, prepare your answers in a blog post. 
It truly hurts to lose someone that you love and care about. Whether it is a family member or a pet they don't deserve to be forgotten. You can create a touching memorial for them. This way their memory will live on, not only in your mind, but also in the minds of your readers.
Talk about your dream vacation
Take your imagination to another level by describing places you would love to visit. It doesn't even have to be anywhere on earth. If you are creative enough, you will always have a huge following looking forward to subsequent posts.
Pick a date in history and talk about what happened on that day
You can search the web and find out what happened on almost any day in history. Start by picking a date and find out what happened on that day years ago. You can then talk about those events that occurred back then. To stand out from the crowd make sure to be creative. For example, relate what happened then to what is happening today. Find the similarities, differences, and patterns.
Love helping others? One way you can aid is by sharing your own ups and downs so others who are struggling with similar issues can avoid making the same mistakes. This might include your bad habits and how you have managed to control or overcome them. If you once smoked, how did you quit? What was your pregnancy like?
Simply package your experience, habits, and lessons into beautiful content and you will help many of your followers. 
Create an intricate lie and make it visible what you're doing
You can either pick a truth that everyone knows and challenge it or come up with something ridiculous and defend it. This will invoke curiosity and communication with your audience who may just try to disprove your lie. Whichever approach you settle on work to perfect your game with the intent to engage more people. 
Publish your experience and resume on your blog
Ever thought about publishing your resume and experience on your blog? If not, try this unique blog idea and let me know how it works for you. I'm sure it will not backfire. After all, your readers are interested in learning more about you. Plus, you already have the content, so polish it up, and publish it on your blog. 
Publish a full biography about yourself
Somewhat like the previous idea, why not publish an entire biography about yourself. You do not have to famous or renowned to do this. Remember, part of the reason why people are reading your blog is because they are interested in you. People want to get to know you and what better way than to give them a glimpse into your entire life. 
Take your content game to another level by creating linkable content. Content that people will want to link to without having to ask your permission. This includes in-depth research, informative videos, evergreen guides, and so on.
Post a few elements of your portfolio
Let the world know what you can offer by listing some of your accomplishments from your portfolio. Are you an artist, writer, or graphic designer? Imagine people wanting to read your future posts simply because they can relate and resonate with your interests and skills. 
Feature your most popular posts
Blog posts that did really well for you at one time can be repurposed and recycled. If they worked for you then they can work for you again. So, find the most successful pieces, repurpose them, and throw them back up again for an encore. This way, you will attract not only new readers but also previous ones.
Craft some posts using a more conversational writing style
Don't be too rigid. While sometimes it ok to stick to one writing style, trying switching from time to time, and see which style works best for you. You might be surprised to find styles you never thought will work paying off very well.
For example, you can educate other bloggers on how to protect their blogs from hackers. You can also reveal little known hacks and facts on well-known subjects.  Feel free to teach your followers about subjects you know a lot about. Do you know about aromatherapy? Why not write a blog post on the benefits and uses of specific aromatherapy candles. You are not limited here, but make sure that you are either qualified or well informed to teach on the subjects. Using a disclaimer on site is helpful (i.e. the content is intended for informational purposes only). 
Ask for feedback from your followers
Regular feedback is a key factor in growing your blog. Considering that people rarely leave feedback why not ask them to do it? Use it as a call to action at the end of your blog posts. Just watch the number of responses you get just by adding this one line of text. You may be surprised.
Summarize other people's books, ideas or blog posts
When was the last time you read a lengthy book or blog post? Most people today just don't seem to have the time. You can leverage this by creating catchy summaries of popular books or blog posts. Extract the important parts so readers still get the main gist of what it is about. By doing this, you make it easier for them to access the content while saving them loads of time. 
Create and publish a manifesto
While many people may not pay such close attention to content a manifesto seems to have a higher level of importance. Thus, getting more readers and interest. It can include your blog's intentions and objectives, as well as, your opinions and ideas. Make sure to structure it well and offer a lot of value to your readers so they can decipher your core message. 
Feature some of your fans and dedicate posts to them
It does pay to show appreciation to your fans and followers. So, consider showcasing a specific person and feature them in one of your blog posts. They will be grateful for the recognition and most likely will share the post as well.
This is risky, but sometimes necessary especially if you are prepared to come back bigger and better. This approach has worked for others for years so it should work for you as well. When you walk away you leave your readers waiting and wanting more. Let them know when you will be back so they can get excited for your return.   
Create a custom page and encourage people to find it
A good example is creating a custom 404 page. Please note I don't mean the default 404 pages as that will drive visitors away. If interested in creating such a page, there are many helpful tutorials online on how to do this.
Invite professionals to review your posts and comment on them
Chances are experts will not comment on your blog posts unless you invite them to do so. If they accept your request to comment (some will and some won't), but you can be sure those that do will bring with them a lot of new followers.
Create audio and video posts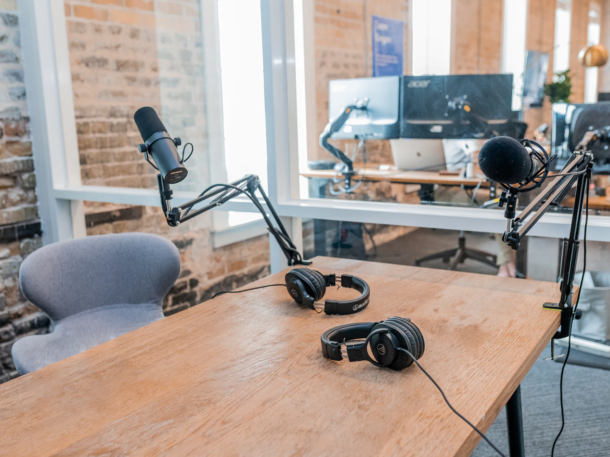 Go above and beyond by supplementing your blog posts with audio and video content. Those who don't like reading and love listening and watching will have a reason to come back for more. For quality audio and video make sure to use the right equipment.
Showcase exciting events, inspiring people or new innovations
Besides creating content consider supporting people within your niche. For example, helping your readers find reliable experts, bloggers, trainers, etc. This may seem a simple task, but will go a long way in keeping your blog active.
When it comes to innovations, breakthroughs and events remember to always post the source links. That way you will be enriching your reader's lives by helping them discover new and exciting content.
Create your own bucket list
A bucket list has all the things you want to accomplish before you "kick the bucket" as it were. Now come up with a list and every time you close something off the list write a post to tell your readers how it went.
Host a live event on your blog
Hosting live events has become quite common nowadays. I'm sure you've seen many people doing them, especially now with the current global climate. You can host the live event right on your blog, which in turn will help to grow your traffic. Is that not something you want?
Write reviews about uncommon topics
We all hate diseases, expired food, defective devices and so on. What if you started writing reviews about these topics in your spare time. Take it seriously and you may be surprised with the outcome. People have a tendency to be interested in content that is different. 
Enable Gravatar images in your comments
Want your readers to keep the comments section active on your blog? Make sure to enable gravatar images. Many people love commenting with their profile and that's where gravatar images come in handy. 
Are you a creative person? Art today comes in so many forms from music to writing, painting, sculpting and so much more. If you are an artist and have something you want to showcase consider sharing it on your blog. Write a post and tell your readers what it means to you and what inspired you to create it.
Learn something new and blog about it 
Have you discovered a common problem in your niche that can easily be fixed with a step-by-step guide? If so, why not create the guide and share it with your readers. For example, if you find most of your readers struggling to install Microsoft Windows why not create a solution for it. These are the types of blog posts that people will bookmark and save.
Publish interesting and uncommon facts 
There are tons of interesting and uncommon facts available online that most people don't know about. For instance, did you know that it is not possible to hum while holding your nose shut? Why not give it a try and see for yourself. Find a bunch of facts and create a list post. I promise you will not be disappointed. Your readers will love it. 
Write about a common misconception in your niche
Assumptions people make can often lead to misconceptions. If there are misconceptions in your niche that you are aware of why not write about them. Prove them wrong. Show your readers proof and how you came to finding the truth. I'm sure your followers will thank you for it. 
For example, if there is a misconception that you can't make good money in your niche by blogging and you know this is not true then share your knowledge. Maybe you know from first hand experience and can share your data or maybe you know someone else that has successfully made money. Interview them and share the interview. 
This is as simple as helping followers who are struggling to blog, start a business, and so on. All you have to do is showcase their work on your blog for free. By just doing that, you can build your audience in no time. Make sure to come up with a unique way of supporting others and share how you chose who to support.
You can also support by providing solutions to problems that people are going through. For example, if someone is struggling to power a TV manually and you have a solution, post that on your blog. And if you are in a position to offer relationship advice, don't hesitate to help others when the need arises. If you help one person and they are happy, they will probably mention you to their friends.
Always be willing to support others during tough times. For example, during this pandemic, you could assist by teaching how to spend wisely, what to do when working at home or provide resources where to get help. 
Talk about what you would do with a Time Machine 
If you had an opportunity to travel back in time what would you change or do differently? Would you right the wrongs of history, start a business or go to school? Why not create a series of posts telling the world what you would do if you could access and control the time machine.
Alternatively, you could also write a post to your future self. This is a fun one as it keeps you on toes. Imagine writing to yourself in 2022. What would you say? What advice would you give yourself? Now consider helping others do the same through blog posts.
Respond to other bloggers ideas and posts
Spend time reading other people's blog posts (those you love) in your niche. And whenever possible make sure to leave a comment. This may not pay off immediately, but with time, you will start seeing the impact. For example, you may get a mention from other bloggers in their posts or they may come back to your blog and comment. Reciprocation is a powerful tool. 
Describe your dream partner 
I'm sure you've heard or seen stories where people share what their ideal partner would be like. What would they look like? What morals and values they have? Education? Interests? Why not share your vision of a dream partner. Who is that person for you?
If you are single this is easy, but you can still use this idea if you are in a relationship. Write a blog post about how you met your partner and the qualities that you admire. Maybe include some tips on how to meet that special someone. People love relationship stories.
Argue both sides of a topic in one post
Ever wanted to be on a debate team? Well here is your chance to play both sides. Find a topic that you can easily argue opposing views. Write about it in a single post and ask your readers to share their views in the comments. This can be lots of fun, but as well depending on the nature of the topic can be quite controversial. Think about the reaction you may get and make sure it is aligned with your niche and goals for your blog. Controversy can get you lots of traffic so it is a good tool, but as well can elicit emotions so proceed with caution. 
Blog about your favorite companies and brands 
Come up with a list of brands or companies that interest you. What do you like about them? What do they stand for? Are you a customer? There are a number of angles that you can write about. Compare mission statements, logos, user demographics, etc. Lots of options to choose from. You can even discuss why you selected the list of companies you did. 
Post content from other mediums
With different forms of communication available today it's easy to pull in content from other platforms and channels. Just think about TikTok, Instagram, Tumblr, Reddit, SnapChat, and so on. Find content that interests you and embed it on your blog post. Talk about what you like or don't like. Maybe share something entertaining, something funny or sad.
Create E-books and promote them on your blog
Are you aware your blog is an excellent marketing tool? If not, I'm happy that now you know. You can generate a lot of buzz by creating E-books and then publishing them online for free. Promote them on your blog and allow people to download them after giving you their email address. This is a great way to build your list. 
Write about hypothetical scenarios
What if you wrote about alien invasions or what life would be like to retire at 30? Hypothetical scenarios allow you to tap into your imagination. Write about something that you fully support. You can also speculate what is likely to happen in a crisis situation and advise on how to deal with it—for instance, talk about how businesses can survive during and after COVID-19.
Create an alternative history and show what could have happened
Blogging sometimes can be an uphill battle, especially if you are struggling with what to write about. If you feel you have run out of ideas why not do a post on an alternate history. Again, you can really let your imagination run free. For example, consider American politics and write about what would happen if former President Obama was allowed to run for a third term. This would definitely awaken your readers. Make sure to include both sides, the positive and negative, so not to have a polarized view but rather one that is neutral.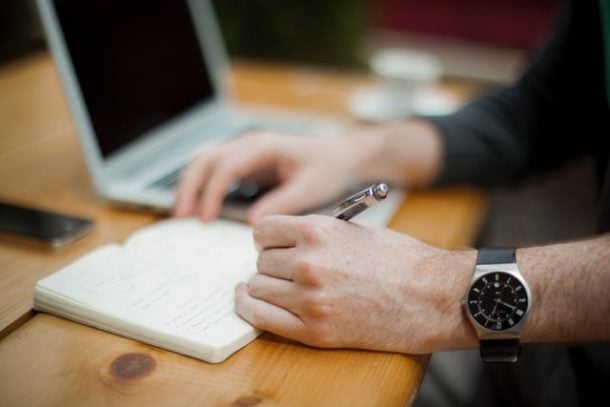 Free advice is a common practice when it comes to blogging—for example, support those struggling to train their puppy by offering free tips. 
Review your favorite things
We talked about listing your favorite things. You can go a step further and do a post where you examine them. This is easy because you already know what to say. Make sure to review your items in a way your audience loves. Maybe they like visuals or video. Whatever it is align your content with the preferences of your followers.
Prepare posts about your family tree
Family trees are really fun and interesting. You can discover so much about your ancestry and genealogy. Why not share a little bit about yours with your readers. Alternatively, there are tons of family trees available online. Choose a former President or any influential person, study their family tree, and write about it.  
This is a unique approach that requires participation from others. Write to authors in your niche and see if you can get a small group involved. Then you prepare the first part of the post and leave the remaining sections to them. This way your post will have different perspectives, which makes for interesting reading. 
List stereotypes that need to go away
Stereotyping can be extremely hurtful and in many cases not true at all. Point out some of the crazy and even dated beliefs that still exist. Explain why you think these beliefs are wrong and why you think they need to be abolished. For example:
Men are stronger and do all the work

Women are weak

Girls are not good at sports

Showcase medical research and potential cures
Health is a common concern for everyone. Today more people than ever suffer from a variety of ailments and diseases. We rely on research to help find cures and treatments. Why not tap into some of the latest medical research and discuss what you discover. Is there a cure for diabetes? If so, what is it. Are there new innovations in medicine that the masses don't yet know about. People are always interested to discover anything new. Be one the first to share these advancements in your blog posts and watch your traffic soar. 
Talk about uncommon laws in the world
There are many places in the world that have laws that are completely different from what we are accustomed to. For example, did you know that in Korea men are not allowed to have long hair and women are not allowed to wear pants? And that some countries don't allow mini-skirts or skin to be exposed? Find some uncommon laws and discuss them in your posts. Help you readers understand how the law came into being and be open to discussion in your comments. 
Feature humanity's greatest mistakes
No one is perfect. We all make mistakes. Come up with a list of mistakes we have made that have in one way or another affected people, animals, or the world as a whole. Just think about pollution, forced extinction of various species and deforestation. 
Create an ongoing mystery and have your readers decide where the story goes
Are you looking to turn your blog into an interactive story? Then consider engaging your readers by allowing them to comment and vote on how the story unfolds. Give them the power to decide the direction of upcoming posts. 
Publish your opinion on trending topics
Be on the lookout for trending topics. Find out what people are passionate about and put your input into the mix. Use Google Trends to see what others are talking about. Be alert and jump in to be one of the first to share your views. 
Feature a massive collection of interesting items
Go online and search for huge lists of items that people may not know about. For example, toys, cars, stickers and anything you can think of that your audience will find interesting.  
Roast your favorite celebrities
Celebrity roasts are very entertaining and can drive tons of traffic to your site. Now imagine you on stage roasting your favorite celebrities! If you find this hilarious your audience will likely as well. 
Talk about cultures with practices different from yours
Do you admire cultures with practices different from your own? If so, create posts to share what you love about these cultures and how you learned about them.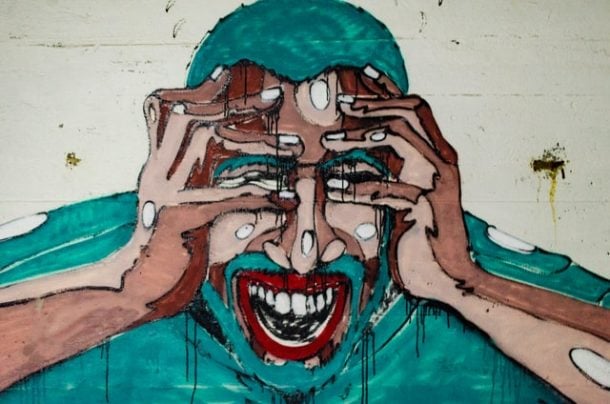 While this may be a good idea make sure to proceed with caution. Revealing your greatest fear will bring you closer to your readers, but it also exposes you. Make sure you feel comfortable doing this. 
Create your own superhero or villain
Ever wanted to be a superhero? Well here's your chance. Create your ideal character and craft out a whole story in a blog post. If your readers like it continue building the story through a series of posts. Make sure to consider your audience feedback in the process and include some of their ideas when possible.
Post funny pictures of your pets
For example, catch your dog on camera during playtime and upload those images to your blog for instant success. 
Dare your followers to do something crazy
Don't be afraid to dare your readers to send in some crazy videos or pictures. Make it fun. Maybe even turn it into a contest. Then include everything you received in a blog post. 
Pretend you have gone crazy 
One day wake up and start writing random thoughts and ideas that come to your mind. Wait and see how your audience reacts. They might find your impromptu invigorating. It certainly will make for an interesting discussion.
Spread rumors to your audience
Come up with some rumors (make sure they are true and not hurtful in anyway) and try spreading them to your readers. Leave evidence if possible. The key here it to make it fun.
Be careful here not to share too much especially if it is an idea you plan to patent. By sharing, you can get some extremely useful feedback from your readers.  
Do you hate that we have days and nights? Does it bother you that the sun rises in the east and sets in the west? Are there things you wish you could change? Share your thoughts about things that you don't like or would like to change if you could. 
Speculate on mysteries of the universe
For example, come up with theories explaining the existence of aliens or dark matter. Give your opinion on subjects that we don't really know too much about. 
There are a number of ways to start a blogging debate. For instance, respond to someone's blog post with an opposing view or idea. Get a discussion going and then blog about the experience.
Write your post in a totally different tone
If you have been writing for awhile then you know exactly what tone your audience responds to. Why not change it up and see how they react. You may be surprised…they may even like it. 
Promote a cause that you are passionate about
Is there a cause that is near and dear to your heart? Or a charity that you are fond of? Why not blog about. Tell your readers why it is important to you. Go a step further and ask for donations. Send the check in on behalf of your entire group and share the story.
Conduct an expert roundup
Expert roundups are much easier to do than you might think. Just pick a frequently asked question in your niche and ask a number of experts to answer it. Then compile the responses together with your own views and share.
More blogging ideas
Creative blog post ideas
Compile a gif-filled post

Write a parody of some sort

Find the best jokes in your niche and share them in a blog post

 Use questions on forums as blog ideas

 What are your top five distractions? How do you deal with them?

 What adventures does a person experience in a career like yours?
Content marketing ideas
Write a list of FAQs

Profile a reader or customer

Talk about something that failed

Write about a new hire

Talk about your creative use of your products

Compile a roundup of the hilarious memes about your industry

Write about what makes your blog unique
Educational blog post ideas
Highlight ways people can improve their health at home or at the office

What things do you review to determine quality in your industry?

Give speech notes from a recent presentation you gave

Create a list of the top things you wish you knew when you started

What are some of the common questions that people ask when they email you?

Create a weekly/bi-weekly newsletter

What are some terms or phrases in your industry that need explaining?

Any crucial insights that you have learned in the past years?

What are your goals for the week, month, and year?
Controversial blog post ideas
Make a Myth vs. Fact post

Read a blog post lately that you disagreed with? Share your reaction.

Share a debate between two or more people in your industry

How are the unlawful activities in your city affecting your business?

Do you have any predictions for the future of your industry?
Personal blog post ideas
What are your favorite movies?

If you could have lunch with one person, who would it be?

Ask Yourself "Why?" Post the Answer

Share your favorite emojis and explain how you like to use them

What would you say to a younger version of yourself?

What are some things only a few people know about you?

What things make you happy?

What is your idea of the "good" day?
Roundup blog post ideas
What are the best blog posts you have read recently? Make a compilation.

Is there an industry leader you can interview?

Read any great quotes lately? Compile quotes on a specific topic.

What are the most popular posts you have prepared? Share "the best of" your blog.

What statistics are your customers interested in? Curate it for them.
Timely blog post ideas
See any good movies lately? Share the lessons you learned from it.

Is there a new product or service you can review?

Are there any holidays coming up?

Are you attending an event where you can share your highlights from sessions?

What are the biggest trends in your niche?
Fun blog post ideas
Have you considered doing a video blog?

Can you share something from behind the scenes?

Write about illusions that we cling onto

Compile a list of inspirational quotes for your industry.

Anything funny or unique that happens at the office this week

Any funny videos or posts you found recently that you can share
Promotional blog post ideas

How does your product compare to other products?

Talk about your company history or what set it apart

Share a company update.

Share a product update.

Where do you see your business in the next two years?

What would you recommend your clients do in the first few months of using your product?

What are some tips you can share for using your product?
Lifestyle blog post ideas
What is in your bag? Show the world the items you depend on each day

What books are on your shelf?

What things can't you live without?

What are your hobbies?

What is your fitness routine?

Give people a hint into your office or workspace

What is your bedtime routine?

What podcasts do you listen to?
Emotional blog posts ideas

Inspirational stories

Open letter

Lessons learned posts

Just a small break
Data and science blog post ideas
 Make a claim and back it up by scientific research

 Analyze a company or process and report on it

 Round up the top stats in your industry to keep your readers informed
Conclusion
This list is nowhere near complete. There are a lot of ideas not yet included. Would love to have you get involved. Add some of your favorite ideas in the comments below. I'm sure you have a huge list. I would also be happy to hear your thoughts on the list.