Why eBooks?
2018 saw the creation of 129,601 self-published eBooks. eBooks account for about one quarter of global book sales and in 2018 alone, they generated nearly $20 billion, according to Statista. According to a research report by the Content Marketing Institute, 65% of business-to-business (B2B) marketers make use of e-books to generate leads and share their content. Furthermore, people are becoming more and  more receptive of eBooks: in 2019, the number of users hit 950.5 million and the market expects to see 1112.4 million users by 2023.
If your blog content is not ranking well, consider turning it into an ebook! This format not only makes it simpler to share your content, but it also makes it easier for you to share in a way that generates revenue. That being said, you will still need to promote your ebook via social media, email list, and the like. As Andy Crestodina said, "It is not the best content that wins. It's the best promoted content that does." But how do you go about successfully promoting your ebook? Here we have gathered from the experts best practices, tips, and insights on how to do just that.
1.

Know your Target Audience
Stefan James from Project Life Mastery says, "In order to establish a connection with your audience, you need to research your market and understand who they are." Armed with this knowledge, you can then share your message with them in such a manner that they feel more connected to it, and to you. This emotional connection is what will turn them from visitors into customers.
The Industry Marketing Manager at Insights Bookbub, Diana Urban, also says, "First, you need to learn about your target audience, how they find books, and what kinds of books they're searching for." Once you know that, you can customize your Meta descriptions, marketing copy, and synopses to match those search engine queries. Eventually, these are the promotions you push to the online places your audience can be found.
2. Build Impactful Landing Pages
The founder of My Blog Guest, Ann Smarty, says, "Landing pages are not just popular, they are necessary." A successful landing page will trigger engagement and publicity, and encourage your visitors to sign up to receive or order the eBook. You may even be able to add to your email marketing list! The idea of a captivating landing page is to create space for your eBook to be easily found.
Tirumala Vedurumudi, the owner of Jeff Bullas, says, "If you don't have a high-converting landing page and a catchy eBook title, people may not click your link" or engage with your content, and instead might "bounce right off the page, rendering your promotional efforts useless."
Tirumala gives the following tips for creating a landing page:
Keep in mind your end goal: get

visitors

to the landing page to download your

eBook

Take your time with your research, and create quality content that captivates your

audience

Link the

eBook

landing page to a straightforward payment portal, if the

eBook

is on sale

Include all your social network share buttons directly on the landing page
3. Connect with Influencers
Ann Smarty from Small Biz Trends says, "Influencer marketing has many forms. Go to Twitter and begin conversations with influencers in your industry, and those related." The idea is to build mutually beneficial relationships focused on offering each other visibility and credibility. Most are pretty generous! They are generally glad to tweet or post about your eBook, if they deem your content useful to their followers as well.
Zsofia Macho from Publish Drive shares Ann's point of view. "Find influential book bloggers, visit your local newspaper and radio station (everyone loves a local writer), send them your book launch package and ask for a review." That is, connect! And do so strategically. Connect with influencers who already have a substantial following. Focus your outreach on influencers whose audiences share interests with your target audience. Perhaps offer them a free copy of your eBook a few weeks before its release. In return, they might provide a review or even help you with some hype.
For more insights into the power and prevalence of influencers, particularly in the B2C (business to consumer) market, check out this 2017 report from Linqia. Linqia is a company that uses AI to connect businesses with influencers who can help each other. 
4. Give away portions of your eBook
Everyone likes a freebie. That is an easy way to capture your audience right as they hit your landing page. Provide your audience with a snapshot of your story and writing style. Then perhaps they will enjoy your ideas so much they'll want to go buy your whole book! Just like Gary Vaynerchuk says, "The person that gives the value first has the leverage." So, ensure the free section is valuable and engaging, not merely a summary. The founder of FSB Associates, Fauzia Burke, also writes, "By giving something away for free, you can showcase the value of your content." She recommends you include case studies or testimonials into the free chapter, which would increase your credibility, and hopefully motivate people to buy the rest of your eBook.
There are a few ways to do this.
Max Koehn, a marketing and SEO specialist from Press Release Jet, offers this suggestion, "If you have a compelling first chapter, you can generate interest in your book by allowing your audience to download a free PDF copy of the first chapter to make them want more." Next, you can offer for purchase an activation key or a product code that will allow your customers to unlock the rest of the document.
5. Use Social Networks effectively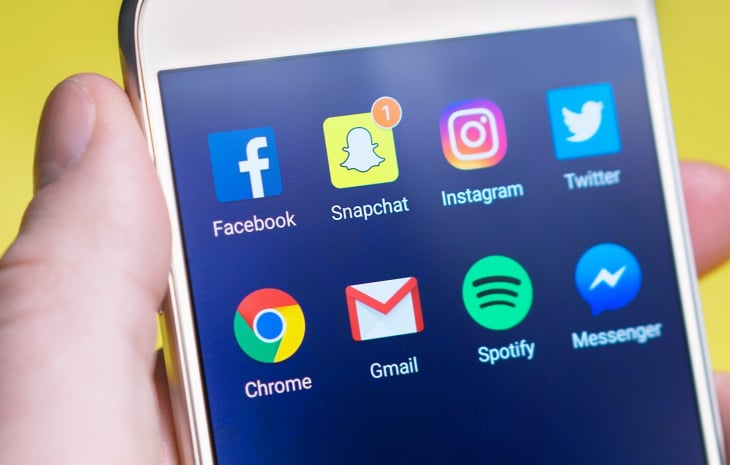 There are about 2 billion social media users in the world, and 54% of those browsers are researching products. Most content marketers leverage their social networks to promote content to a broader audience.
Stefan James says, "A great way to gain massive exposure and build relationships with your viewers is by promoting your eBook across multiple social media platforms." He is of the opinion that social media is the most effective way to spread your content because you can get it literally across the world with just a few prime connections! So use Facebook, Twitter, Pinterest, and Instagram. Don't forget about Facebook's paid advertisement platform: you can choose your audience very specifically.
Here is what Ann Smarty wrote on Small Biz Trends, "Social networks have great opportunities for advertising. But I would say the strongest platform for eBook promotion is going to be Facebook." You control the budget, and the scope of your visibility is wide relative to the cost.
Derek Haines from Just Publishing Advice uses auto-posting: he says that he sets Twitter and Facebook to post "on a schedule of about once every thirty-six hours." The feedback he gets from likes and retweets lets him know that people see his posts and seem to view them positively.
6. Take advantage of free eBook promotion websites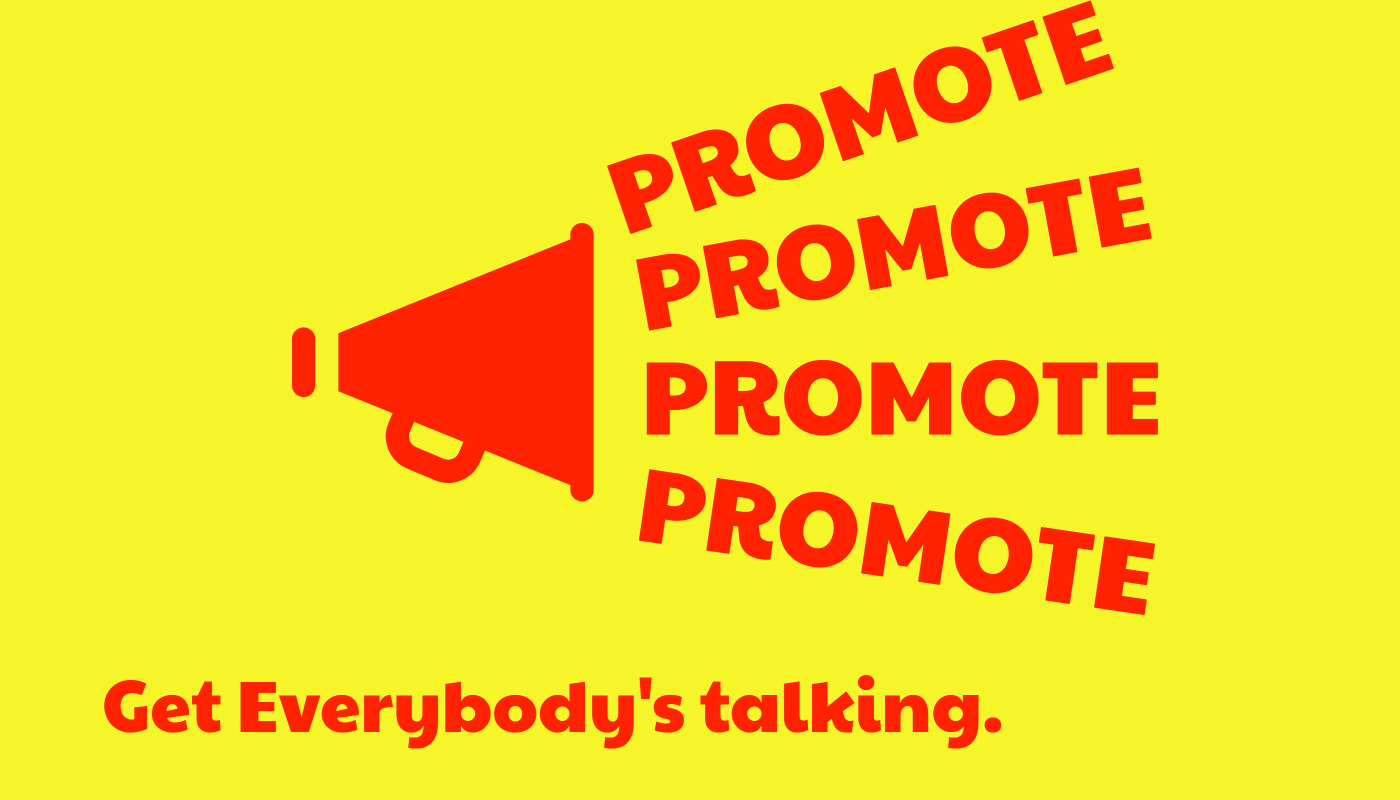 According to Dave Chesson from Kindlepreneur, "These book promotion sites have collected a very targeted bunch of emails or built up a large social media account and are willing to do some free book promoting on your behalf." You provide them with information about your ebook, and they will relay that information to their consumers. The expectation is that, as those consumers download the e-book, some of them are likely to leave reviews and the uptick in downloads should boost your ranking on Amazon.
Tirumala Vedurumudi says, "There are several platforms in the digital space where you can share and submit your content and subsequently drive a large amount of traffic back to your eBook landing page." He uses platforms such as Medium, Scoop.it, Tumblr, and StumbleUpon.
7. Repackage the eBook in different formats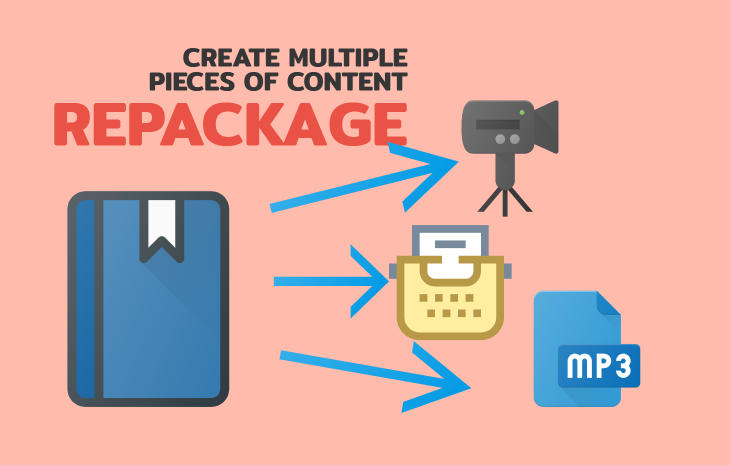 Ann Smarty says she loves repackaging, and she always recommends "planning your repackaging strategy when you are still writing the book." Repackaging comes in the form of putting your content in different media types. Blog posts are a good example. Tirumala Vedurumudi, says, "Write a couple of blog posts which relate to or complement your eBook." Keeping a presence in the conversation helps solidify your audience's trust in you as a thought leader in your subject matter. After all, 77% of internet browsers read blogs, so tap into that market! Make sure you keyword-optimize your posts. This allows you to tie related posts together and keep your audience engaged with your content.
8. Create a video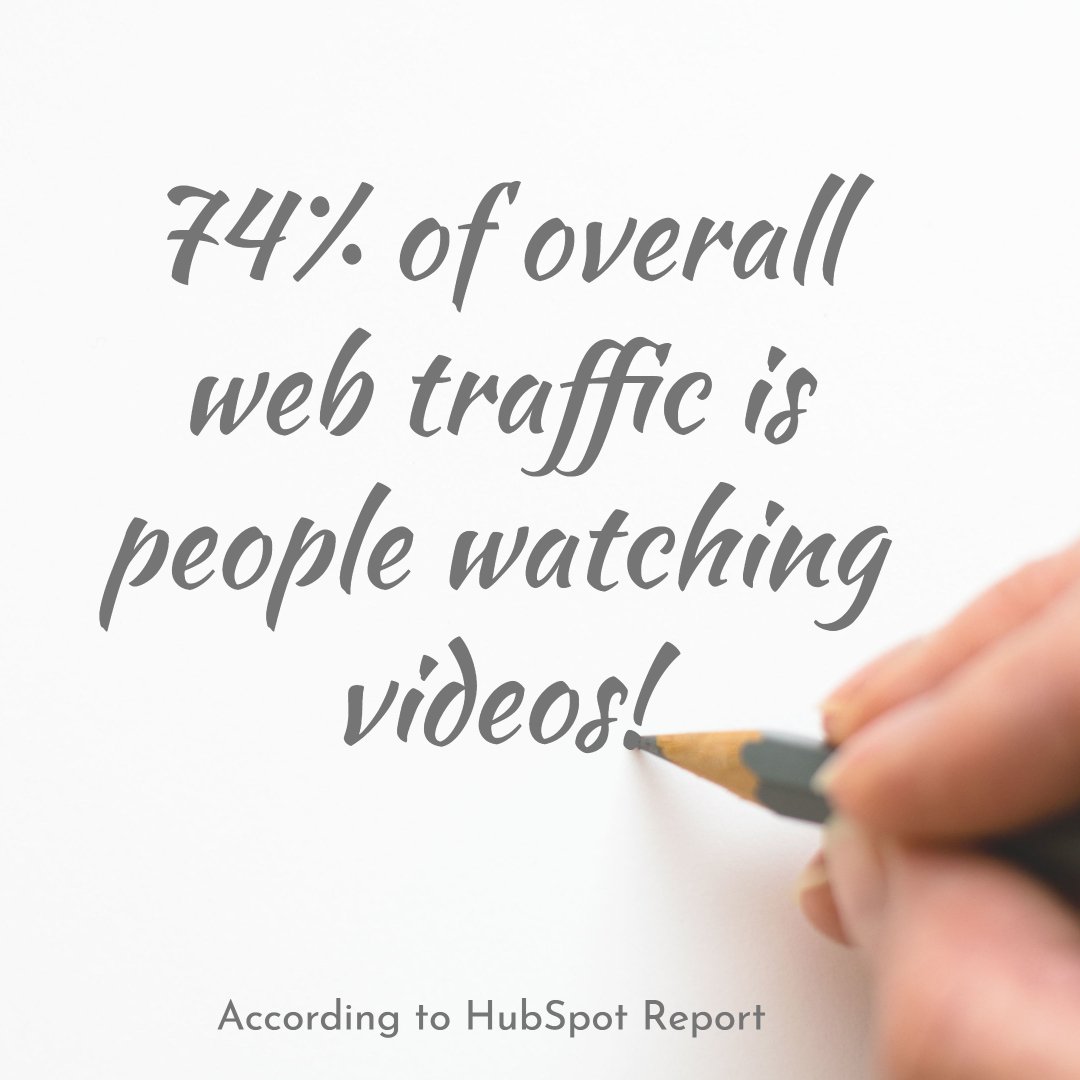 Hub Spot offers a report that 74% of overall web traffic is people watching videos. In fact, given a choice between text and video, most senior executives would go for the video first.
As Max Koehn writes on Quora, "If a picture is worth a thousand words, a video is worth millions." He suggests you create an engaging but straightforward trailer for your eBook. Then, use the video in your press release and put the link on your social network platforms.
91% of business-to-business marketers use content marketing to establish and build communities. They know, as did Confuscius, that audiences must feel involved if you want them to buy your content. "Tell me and I will forget. Show me and I may remember. Involve me and I will understand." Stefan James recommends finding a way to connect to your readers on an emotional level in order to better involve them with your material. "The power of video is that it has the ability to engage with your audience in a way that written words cannot."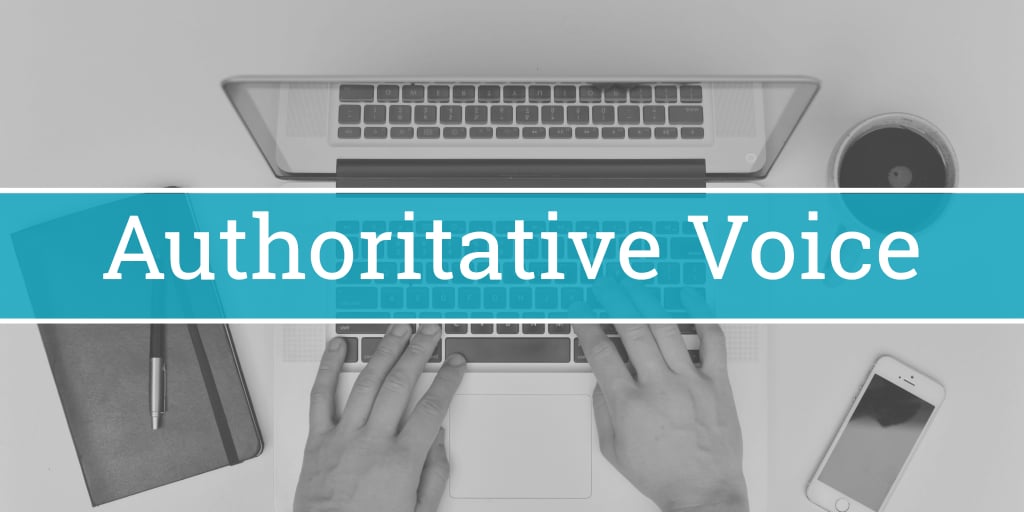 Max Koehn says, "Provide background information about the life experiences that you have had which make you an expert." If, for example, your eBook is based on school bullying and you are a school counselor, then share with your audience your personal experience. He suggests using your press release and your blog to share a few sentences about your background, a short biography paragraph, or sorts. Stefan James says, "When it comes to promoting yourself as an authority figure in the publishing world, blogging is an invaluable tool to use, and it's free!" Your website ought to provide some information illustrating your credibility in the industry, as well as a way to contact you so that your visitors know that you are a real person.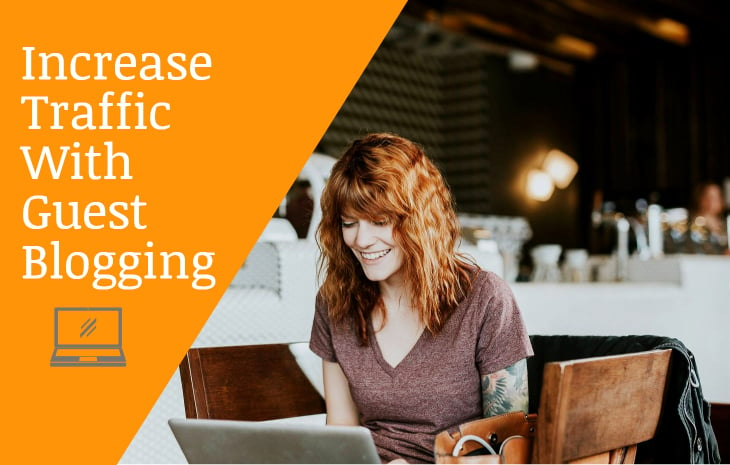 Bryan Harris, the founder of Videofruit, experienced a 500% increase in page views from a guest post he published on OkDork. Guest blogging doesn't just help the blog owner; it helps solidify your credibility and connects you with even more potential followers.
Beth Hayden from Jane Friedman.com says, "Guest blogging is an excellent way to get more subscribers, build your platform and get more book sales. When done strategically, regular guest posting can be your most powerful book promotion tool." Therefore, she recommends you do your research: find trusted blogs covering your same subject matter, contact the owners, and ask them about joining them as a guest blogger. You might even learn something!
Final Thoughts
eBooks are one of the best methods by which you can share your expertise and generate quality leads at the same time. Take these insights from the experts on how to enhance your eBook's visibility. As Fauzia Burke from HuffPost says, "Not all ideas will work for you, and not all ideas will produce sales, but if you stick with a long-term strategy, you'll build a relationship with your reader which is more important than ever."