When starting on the journey to creating podcasts, one of the challenging things you will have to deal with is growing your audience. Making sure you have the right audience size takes time and requires a lot of patience. Sometimes along the way, you may even feel like giving up. But if you are focused, soon your audience will grow to a desirable size.
Fortunately, there are many ways to go about growing your podcast audience. Below, is our top curated list of how you can go about growing your podcast audience super fast. Without further ado, let's dive deeper and learn more.
1. Improve podcast quality
The first and probably one of the most important ways to grow your podcast audience is by making sure your podcasts are of the highest quality. If you don't work on producing quality podcasts, your other efforts, no matter how good they are, they will not pay off.
Setting up a fully equipped podcast studio and partnering with great podcast hosting services are excellent ways that will help you improve the quality of your podcasts. Make sure to find a hosting company that will address your needs very well. Otherwise, you will have a hard time managing your podcasts.
You also need to be mindful of your topic, title, how you organize and segment your episode, upload schedule, your mission, and vision. Additionally, remember to work on areas that need improvement. Once you do all of this, producing podcasts that will gain listeners will be seamless.
2. Start with a great title
Does the title of your podcast say what it is about? A good title must be descriptive for your listeners to take action. If you choose a vague title, it will be challenging to grow your audience as many listeners prefer listening once they have a sneak peek of the entire recording.
3. Appeal to your audience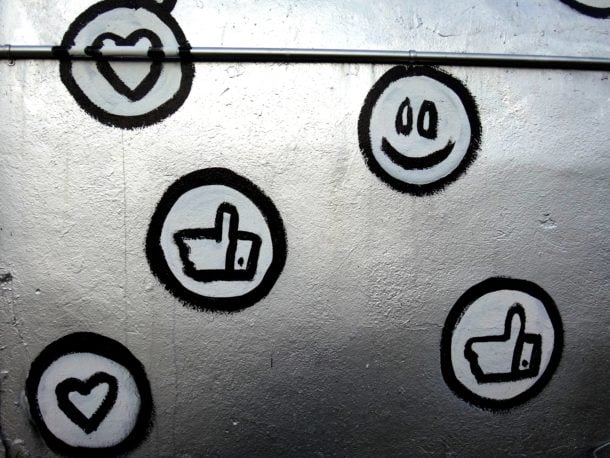 Making sure your podcasts are appealing to your target audience is crucial and something you need to consider very seriously. To grow your listeners, you need to first understand them. Research your audience to find out more about them, such as preferences, why they exist online, demographics, interests, places to find them, and so on. Once you have finer details, it will be easier to create engaging and enticing podcasts for your audience.
4. Communicate with your audience
Identifying your listener avatar is not good enough to grow your audience. You need to actually interact with them. You can use social media platforms like Facebook, LinkedIn, and Instagram to communicate with your audience. Creating a social media group is also something you should seriously consider.
The best thing about communicating with your audience is that they get to know you. Likewise, you also get an excellent opportunity to understand them better. And that helps in maintaining a strong relationship. You can as well join social platforms to make yourself more discoverable.
Remember to leverage social platforms by replying to comments, especially those related to your podcasts, utilize hashtags for keywords, and tag people that talk about your podcasts. Lastly, remember to ask your audience for input. For example, ask them to be specific about what they love about your podcasts. You can even ask them to leave reviews, which will also help to grow your podcast as others will see them and want to listen.
5. Network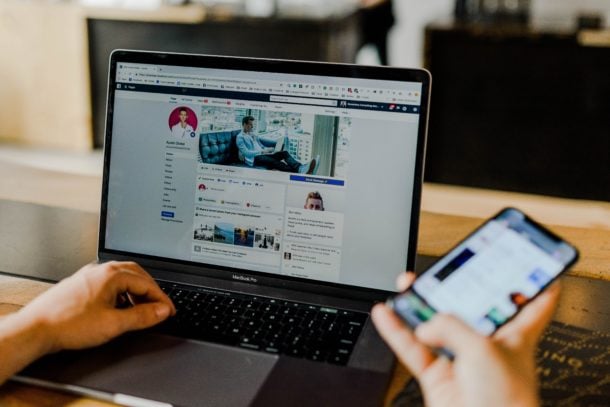 Networking is crucial. You build new relationships when you network. You can attend podcast events or conferences where you introduce yourself and your podcasts. Just remember to be careful when networking to avoid getting caught up in selling potential listeners rather than building relationships.
The good thing about networking is that spreading the word will be much easier. If you connect with podcasters, remember to return a favor by helping them in the promotion journey.
By the way, connecting with other podcasters is an excellent way of growing your audience fast. How? You leverage the audience of other podcasters, and they also benefit from your listeners. Now multiply that by two, four, ten, or twenty. Seamlessly, you grow your audience without doing much.
6. Listen
Always take the time to listen to your audience. Go through all the comments, feedback, reviews, and then work on improving your podcasts to the satisfaction level of your audience. If you are open to reviews, critiques, advice, and more, you will always find it much easier to grow your podcast audience.
7. Make yourself discoverable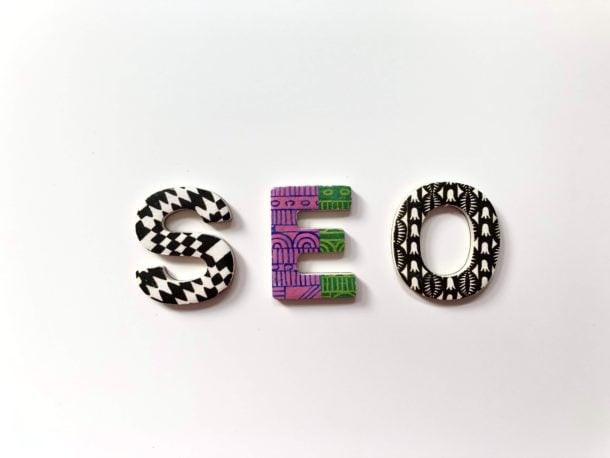 There are various ways to make yourself discoverable. You can submit your podcasts to many directories, optimize your content for SEO, leverage social media, create a website, or create an app. Just make sure to utilize all alternatives that will boost your podcast discoverability.
8. Create additional content
Another excellent way to grow your podcast audience is by creating additional content. For example, create engaging videos and upload them on YouTube. You can also create a blog and populate it with content daily or weekly. Besides, you can use show notes, episode descriptions, or transcripts. Basically, use other content to capture what you missed when podcasting.
9. Repurpose your content
If creating additional content often seems overwhelming, why not focus on repurposing your content? For example, that YouTube video that has tons of views, turn it into a blog post and use it to promote your podcast. By repurposing, you can make the work of gaining more listeners easier each day.
10. Publish transcriptions on your website
If you want search engines to find and rank you for your voice, you would need to transcribe your audio into text. It also caters to a specific audience who want to read a podcast versus listening to it. Or if your regular listener wants to find that one bit of information they heard, then they don't have to search for it by listening to your podcast again, instead they just do a quick search of the transcript.
11. Publish often
Avoid keeping your audience waiting long for the next episode. Because if you do, growing your audience will be an uphill battle. So, consider publishing consistently. For example, publishing twice per week (preferably at the start and end of the week) is a good idea.
12. Utilize CTA
What do you want your listeners to do after listening? Comment, email you, visit your website, or leave a review? Use a call to action to let them know what you want them to do after listening. That way, it will be easier for you to grow your audience. It is also a good idea to use giveaways alongside CTAs to encourage more listeners to respond to your call to action.
13. Monitor your stats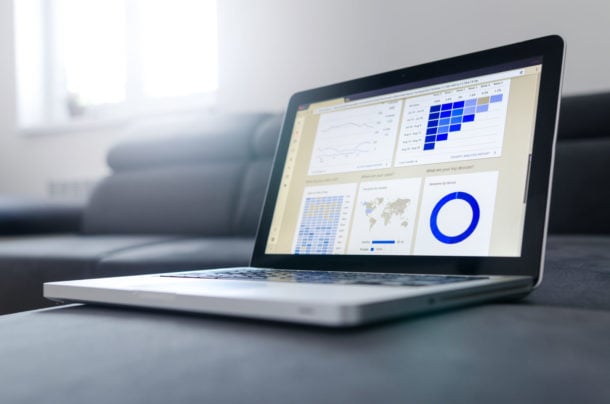 Often review your statistics to see which content attracts more listeners. Then focus on creating more of that type of content.
14. Advertise
While advertising is not always the best option, especially when on a budget, it is still a good strategy to try. For example, you can create ads for social media platforms and pay a small fee for your ads to reach more people. If you are specific about your target audience, it is possible to grow your audience to an admirable size, even when on a budget. Try also reaching out to advertising companies and requesting quotes before making a decision.
There are many social media platforms today. Snapchat, LinkedIn, and Twitter, just to mention a few. Don't be afraid to try them all. The best idea is to try one after another until you can clearly see which one works best for you. Essentially, finding where your avatar is spending their time.
16. Continuously market yourself
While there are prime moments to market, promoting yourself through the year is a good idea. Even those moments that don't seem the best, they may turn out to be very rewarding. Besides, continuously marketing yourself helps keep your current audience.
17. Evaluate your strengths and weaknesses
No one is perfect. We all have strengths and weaknesses that make us who we are. Even the best podcasters have strengths and weaknesses. Knowing them is the start of creating better podcasts for your audience.
When you figure out your podcasting weaknesses, it will become easier to come up with better strategies that will help you stand out from the competition.
18. Bring on high-profile guests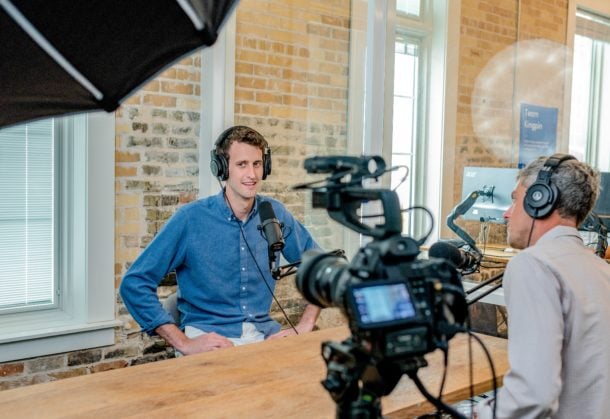 Another way to get a group of listeners naturally is by inviting high profile guests on your podcast. Doing this allows you to leverage the listener base of your guest. However, it is important to know that while this approach can work very well it is not guaranteed. Not every guest listener will gravitate to your podcast. So try different guests and see what works.
Conclusion
Growing your podcast audience will take time. Start with a few of our tips to see where you should put your focus and remember to track your results.