Searching for quality WordPress plugins that could give your email list a boost?
Then you've come to the right place.
Whether it's a regular plugin that helps you build forms or popups or something more encompassing, such as those that provide split testing, lead generation, and others, there's always a plugin to meet your needs.
A lot of plugins are available right now, but which is most suited to your situation?
Here, we intend to highlight some outstanding WordPress plugins that can be deployed for your list building tactics. These will be split into different sections.
The sections include:
Subscription plugins
Plugins specifically for landing pages
Plugins for forms
Others
With that said, let's get on with it.
WordPress subscription plugins
Looking for a way to collect email addresses on your WordPress site? Well, there are WordPress plugins that enable you to do this without any problems.
Here are some of these plugins:
Thrive Leads
This plugin is packed with numerous features and its popularity has soared over the years.
Using this WordPress plugin, you can create and use popups and forms through the input of a dedicated editing tool. It has more than 60 available templates, which can help you get inspired and let your creativity 'thrive'. You can also create your forms from a blank canvas.
The plugin allows you to decide the way the form appears on the screen for visitors to your website. This enables you to designate the emergence of forms in the exit-intent approach, timed setup or allied pop-up appearance techniques.
Thrive plugin also lets you decide the position of the popups, the page that will show the forms or the content type that's perfect for your popups.
With this plugin, you can design the form so that it's compatible with different devices such as a mobile phone and computer.
Research your site data and find out what approach is most suitable for your visitors. Create forms, carry out the necessary alterations and compare forms based on the quantity and quality of conversions achieved.
You can also track valuable insights on the progress made by each of your forms and more specifically as it directly relates to pages responsible for your conversions.
Features
Capable of creating just about every type of form you can think of, from the in-content forms to mobile-friendly options.
It is compatible with many email vendors, and if yours is not included, you can also use the custom HTML form.
Smartlinks notifies email subscribers about new content on your website. It's certainly a handy feature if you want to get subscribers to take action.
Plans
This isn't a free WordPress plugin. It starts with a basic plan that has an annual fee of $67, which includes 12 months support and nonstop innovative updates.
You can also get the full membership plan with its numerous perks, giving you access to other plugins such as title optimization plugin.
ConvertPro
Created by Brainstorm Force, this plugin is becoming a favorite among WordPress website owners. And it's not surprising when you remember it's Brainstorm Force that gave us Schema Pro plugin, which is a remarkable tool.
This plugin offers you the opportunity to add in subscription forms with a basic tool such as the drag and drop editor. ConvertPro allows you to edit the forms as you like.
This plugin comes with different types of forms, which includes your basic widgets and slide-ins, as well as more specialized types and questionnaires.
ConvertPro is compatible with different email vendors, including MailChimp, AWeber, and others.
The modularity of CovertPro is one thing that would excite anyone. You no longer have to worry about the plugin weighing down your website speed as many of the features of the plugin can be turned off, if you don't need them.
Items like email connection, insight and others can be turned off.
You can choose the countries you want to prioritize in your forms by adjusting the targeting feature for the desired country.
Your targeting range can also be extended towards devices, so you can have forms specifically for mobile devices and those targeting visitors to your website through their computer.
Features
A large number of trigger settings: you no longer are limited by trigger option as this plugin has just about every one imaginable, from exit-intent to the floating box. Also, these triggers can be combined and used in whatever sequence you wish.
Targeting setting: This helps you pick your audience like you were picking cherries from a vine; so your forms are specifically brought to the attention of the exact group you want to target. And this can be adjusted to show only on the pages and posts you want. Plus, targeting specific countries, so only residents of that country see your post or page.
Unrivaled Modularity: You can easily disable features you don't need, improving the overall speed of your website.
ConvertPro Plan
Brainstorm Force is offering ConvertPro for $99 and this fee covers all your websites if you have more than one. If you want to gain access to ConvertPro and other products from Brainstorm Force, then look no further than their agency package, which goes for $249.
ConvertBox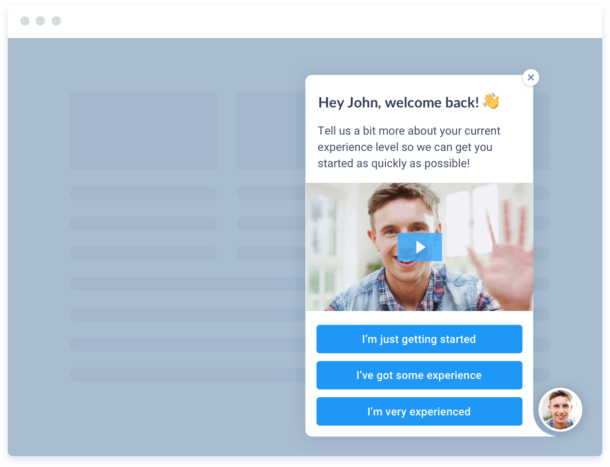 This is a highly valuable plugin as far as lead generation is concerned. What's incredible about this plugin is that it provides a link between your SaaS setup and WordPress if that's something that you are looking for.
One of the things that makes ConvertBox special is how user-friendly it is. The plugin is easier to use than most when compared side-by-side.
It takes only a few minutes to set up and display a form using this plugin. Where it lags a little behind is in the limited number of templates that are available. However, with its ultra smooth execution and flow it does not even matter. Moreover, the templates that are included are simply remarkable. Definitely worth checking out.
With this plugin, you can create forms like slide-ins and sticky bars.
Regular updates to the plugin include up and coming features and additions making it even more versatile and powerful. While in-content forms are not yet available, there are plans to roll out that feature soon.
Assessing the plugins performance is as easy as replicating a previously created form. Then just insert the website address where you want the forms to run.
As well, targeting can be altered based on location, the kind of device used, web string, and other criteria.
The ease at which complex forms can be created,whereby subscribers are categorized into groups, is one incredible attribute of this plugin. You'll quickly see the benefits of this type of setup if you have specialized funnels for your email list building.

Features
It is compatible with different email service providers, plus it has the custom HTML form as well so that it can be easily connected to anyone.
It allows the creation and display of forms and popups, so you can easily collect email addresses and build your subscriber list.
Targeting can be setup based on your preferences as well, for example by location, device, the source website, and others criteria.
You can easily assess how you are doing through real time data and monitor as you make any changes in the settings. Everything is covered including leads, conversions, and the rarely seen interactions pertaining specifically to the form you created.
Plan:
ConvertBox is now available for a one-time fee of $395. This is a special offer and will expire so worth checking out.
You can have as many as 50 websites running the plugin on your single subscription with a whopping 500,000 impressions allowed per month.
If you require even more monthly impressions then you might need their monthly subscription plan starting at $99.
We use Convertbox for our list building. You can read more on how we use content upgrade and Convertbox to capture list
Bloom
Elegant Themes is the company responsible for the creation of Bloom. This WordPress plugin has several features that help with your list building strategy.
With Bloom, you can create as many as 6 subscription forms, including the inline form, fly-ins, popovers, and others.
One obvious pitfall of this plugin, especially when compared to the likes of Thrive Leads and ConvertPro, is the conspicuous absence of a visual editor, but you can make changes to the form.
Also, you don't get to see the form as it is displayed on your website before you complete the application phase.
While the plugin has several templates, many of them are very similar, so it's a slighter weaker in that area.
You can connect a number of email accounts to the plugin. If your email isn't covered in the API integration, they also have the custom HTML form option.
The plugin provides targeting of subscribers and an in-depth progress report.
Features
Monitor the progress of any changes made by using the analytics option.
Editing is seamless through a dedicated editor, but it doesn't support common drag and drop.
You can choose what pages have opt-in forms shown to the reader; targeting can be localized to certain visitors as well.
Plan
Elegant Themes is offering this plugin in a bundle with other products from the same company, like the Divi theme, for an annual fee of $89, and there is no cap on the number of websites you can use it on.
WP Subscribe
This isn't a full-feature plugin, but it is completely free. It provides WordPress users the opportunity to create forms to use on the platform.
It's user-friendly as the plugin is easy to operate.
All you have to do is install the plugin, then activate it on your WordPress site. Once that's done, navigate to the widget options and select the preferred ones for your ideal configuration.
It might appear slightly too simplistic, but it is a worthwhile plugin for anyone that is wanting to add uncomplicated basic forms.
As an upsell to the free version, the WP Subscribe plugin has a Pro version, which is truly a step up on this one as you get the options of adding more advanced forms, changing the color of the form and so on.
Features
Despite its basic nature, it is compatible with different email service providers, like MailChimp, AWeber, and Feedburner. With the Pro version, more providers are supported.
Plus, the forms are easy to create and add to your WordPress site.
Plan
WP Subscribe is completely free, but you can upgrade to its Pro version for a small fee of $29, but this is only for one website. If you have several websites, there is a one-time fee option of $59 that's worth checking out.
WP Notification Bar Pro
Using this plugin, you can seamlessly set up notification bars wherever you want them within your WordPress site.
The plugin allows you to insert forms on the notification bars directly, as well there's an option to replace that with text that has the link to a landing page or something similar.
With the WP notification bar, you are also able to connect your social media profile, so visitors can follow you easily.
The visibility of specific bars can be tied to device type, so visitors on mobile see a different bar from the computer user. With the Pro version, more vendors are supported for visitors that come through search engines.
To avoid annoying duplication of bars, they can be configured to follow a set of conditions before being displayed. This way, users don't have to deal with several notification bars.
It might interest you to know that this plugin has a free version as well, however it does not include the form creation setting, but it can be used to connect your visitors to your preferred landing page.
Features
You can discover what your audience finds most engaging through their split testing option.
Follow the interaction of your visitors with the notification bar.
It's compatible with several email service vendors like MailChimp, Benchmark, AWeber, and others.
Distinct bar options consisting of the forms, text, timer, social medial profile connectivity, and more.
Plans:
This plugin is available for just $29 if you operate a single website. For the unlimited version, you'll need to opt for a different plan which costs $59.
MailChimp for WordPress
This plugin offers you the opportunity to link your MailChimp account to your WordPress site.
But it isn't just constrained to connectivity to the email service vendor as you can also add subscription forms to your WordPress site with ease.
This plugin might not be spectacular on features, but it tends to offer a few things that many other plugins are lacking. For instance, something as negligible as the 'tick to subscribe' option for forms and pages can be added using this plugin.
The plugin allows you to design the forms as you like and there's the option of choosing your preferred color for the forms as well.
Features
Forms can be easily added with some level of personalization.
The click to subscribe button can be incorporated into forms, comments, and others areas.
It's compatible with some other plugins as well, including WooComerce, MemberPress and a few others.
Plans
It's completely free. The only price you have to pay is the use of MailChimp as your email service vendor as you can't use any other vendor.
Landing page list building plugins for WordPress
If you're having problems building your email list, a specialized landing page can be the magic wand you have been looking for. Plus if you're into getting paid traffic from social media, a landing page is more effective compared to a subscription form.
There are WordPress plugins that do everything you need to setup your landing pages, such as the creation of the pages themselves, building out funnels, etc.
Thrive Architect
This plugin is one of the popular choices in the landing page arena. Creating email capture pages doesn't get easier than using this plugin as it comes equipped with the swift drag and drop editor coupled with the several templates on offer.
Using this plugin, you can personalize as much as you like, thanks to its unmatched visual editor.
The plugin allows you to specify what can be seen on the various device types, to improve the overall performance of your website for each group of users.
Get motivated with over 270 landing page templates available with this plugin or show your creative skills by creating your own.
Regardless of what you have in mind for your landing page, there's a matching template for you, you can find pages specifically for sales, webinars, courses, and so much more.
Features
This plugin comes pre-installed with over 270 landing page templates. They are categorized into groups, so you don't have to skip a beat in your landing page efforts.
Its page block infrastructure allows you to create landing pages at the snap of your fingers. The days of spending hours just to create landing pages are behind you.
Supports the interplay with other Thrive products such as Thrive Leads, Thrive Comments, etc. which are known to add value to your email list building endeavors.
Also compatible with Thrive Optimize which makes A/B split testing possible. Unlike Google Optimize, a free plugin, the Thrive option offers you lighting speed A/B split testing.
Plans
This plugin is available for installation for a fee of $67, and it comes with regular updates and a full year of unalloyed support.
If you'd prefer to have other products from the company, then you can opt for a membership package that gives you unbridled access to all the Thrive Themes products.
OptimizePress
OptimizePress is a plugin that helps you create landing pages. It also dabbles into sales funnels, making things quite interesting.
This version of the plugin is nothing like its previous versions. Ignore the naysayers, OptimizePress 3 is incredible.
Regardless of how you look at it, this plugin has a swift editor. It's far above what's being offered in many SaaS applications and its loading time is relatively lower than most.
It's equipped with a lot of templates in just about any funnel page you might be looking at.
With OptimizePress, you can add subscription forms to your WordPress site through a unique WordPress theme that's included with the plugin.
The higher plans give you more features and options. For example, included is a funnel builder that helps to improve the visibility of your WordPress site.
Where OptimizePress 3 may be lacking is with A/B testing, however there's a lot of promise that subsequent updates to the plugin will bring the much requested A/B testing feature, as well as progress reports, and a checkout builder.
Features
You can create landing pages, funnels and other page types using more than 100 templates that are included with the plugin.
Page block infrastructure cuts the time spent in creating your landing page.
Its WordPress theme addition makes the inclusion of subscription forms in your landing page super easy.
You can build sales funnels without stress using its funnel builder capability. Supported funnel types include list building, launch funnels, webinars, and more.
Plans
Due to the many features, pricing tends to differ. The solo landing page builder goes for an annual fee of $99.
If you would like the Optimize funnels thrown in together with other features, you will need to pay an annual fee of $199. This comes with the opportunity to use the plugin on as many as 20 websites.
Leadpages
This plugin combines lead generation with the building of landing pages.
You can have all your landing pages supported with this plugin, thanks to its SaaS compatibility. This can be done through a distinct Leadpages website, whereby the plugin provides a window to your WordPress site.
Like most of these plugins, this one has more than 100 preinstalled landing page templates which you can fiddle with to get the outcome you want.
The templates cover a wide array of pages including a subscription setup, lead generation, sales, and a number of other themes.
Perhaps the most remarkable thing about this plugin is its user-friendly build and how easy it's to maneuver. You can juggle the handling of several landing pages from the control tower – the plugin's dashboard – without missing a thing. Running A/B testing is also feasible with very little effort on your part. The in-depth analytics provides insight on the status of your pages and how they're doing.
The plugin also has other features prominent in the lead generation scene such as the popovers, LeadLinks, etc. Leadpages isn't just a landing page creation tool as it can be used to build an entire website.
Features
Equipped with its own virtual assistant that assesses the conversion potential of your landing page and offer pointers that can help to improve performance.
Moves your subscribers from passive to active participants through the delivery of possible lead boosting offers using its digital asset drive.
Compatibility with Stripe is no longer a mirage as the plugin comes with a checkout builder.
You can confirm the performance of your landing page by deploying it's A/B testing swiftly and get results back in seconds.
Plans
This plugin comes with a basic offer that requires a monthly subscription fee of $25, through the bargain price of its yearly fee. The Pro subscription plan, which consists of split testing and other add-ons, goes for a yearly fee of $576.
Some Valuable Email Capture Plugins for WordPress
While subscription forms and landing pages are great, you can always build your email list through some refined techniques.
Thrive Quiz Builder
This plugin helps you create those viral quizzes you must have seen on social media which gets people to visit websites and submit their email addresses.
A lot of people don't see the incredible value in quizzes. Perhaps this is because it involves getting some kind of a reaction from the visitor or maybe they just see it as too complicated. In any event, quizzes bring traffic and if that is what you want then you may want to consider adding them to your marketing mix.
You can create quizzes relatively fast compared to other content types and they tend to spread faster as well, especially on social media, which is where a lot of people spend their time. All that traffic can be chalked into a packed email list.
Pick a quiz template, one that prioritizes email list creation, then personalize the pages, insert the viral questions and the answers. It's as simple as that.
With efficient analytics, the strengths and weaknesses of your quizzes, are visible in plain sight.
Features
You can get your readers involved in the creative process through its customization option.
For a high performing email list, you might have to divide it into factions, which is possible through this plugin.
The A/B testing option can reveal possible gray areas in your email list which can be rectified to improve the overall performance of your website.
Compatible with your favorite email service providers as the Thrive plugin consists of several APIs that support different vendors like ActiveCampaign, ConvertKit and more.
Plans
The Thrive Quiz Builder is available for installation for a one-time fee of $67 which comes with regular updates and support service for a year.
RafflePress
Rafflepress can get your website massive traffic, a large herd-like following on social media and an increase in your email list, but you'll need to toss some carrots.
Nothing beats giveaways in the marketing space and this plugin intends to manipulate this to your advantage.
Just by doing giveaways, you can get all of these benefits without any creativity required or time spent. Freebies are potent weapons forged for marketers, which can have a viral outcome.
Getting the items shouldn't be an issue as brands are looking to expand their frontiers, just get in touch with them and arrangements can be made in this regard.
Besides an improvement in popularity, the brands can also witness a massive increase in following, if you include that in the requirements for qualification for the freebies.
The RafflePress plugin allows you to create a giveaway platform quickly, if you're willing to use the available templates. You can easily set the desired criteria such as a subscription to your email list, answers to questions on your brand and others.
The plugin works with or without a landing page, just have a page set up for it.
Features
Quick giveaway creation through its seamless operation
Select your preferred page for the giveaway and if you would rather dedicate a landing page for this purpose, then you can count on this plugin to do exactly that.
Compatible with different email service vendors using the available API integrations and the HTML custom form.
Plans
This plugin is available to install for an annual fee of $49. The Pro package includes the email integration and it goes for an annual fee of $99.
Picking a WordPress List Building Plugin
Your ideal list building plugin should match your goals and specifically address what you are wanting from the plugin.
A plugin with more features might be more expensive, but weighing the added features might be just what you need. And if not today then maybe a viable option in the future.
Final Thoughts
Plugins make building an email list fun and stress-free.
The WordPress plugins considered in this article do a lot more than just collect email addresses. They are for lead generation, landing page creation and convenient control of your audience through analytics. There are many options available, you just need to choose which ones are right for you.
These plugins offer innovative features capable of boosting your email subscribers immensely.
With that said, take action by selecting at least one plugin and get your email list filled with subscribers.
FAQs
Is MailChimp free?
Of course, it is. But the free plan is limited to only 2000 contacts and 10,000 emails monthly.
Can you buy email lists?
Well, everything is currently for sale in today's world, but an email list shouldn't be among the items you should be looking at purchasing. Email service vendors won't allow you to send emails to those on such a list.
If you find a way to circumvent this, you'll only damage your standing as many of those on the list will likely add you to spam or report you.
What opt-in plugin is truly affordable?
ThriveLeads is more affordable compared to others like ConvertPro. But the price of the former skyrockets if you are looking at adding multiple websites.
Which plugin is the easiest to use?
ConvertBox takes the cake. It has an immersive user-friendly setup.