Definition and importance
Lead generation is the process to cultivate consumer interest or inquiry into products or services of a business.
For example:
You went to a conference and you collected your potential customer's emails, that is a lead for your sale.
It is a process of searching for suitable customers for your product or service, those who show interest in your offer. There are different techniques for lead generation, which has gone through substantial changes in recent years. New techniques have arrived, leaving behind the old traditional techniques.
Lead generation is important to scale up sales and business growth. Marketing strategy has been transformed and upgraded to different levels, so business owners and/or marketers need to build a continuous relationship with buyers instead of attracting customers with mass advertising and emails.
Lead generation budget trends
Marketing strategies have changed, and thus the quality of marketing. Senior-level marketing executives and CMO's are looking for quality leads to promote and optimize the sale and increase the return on investment. It is observed from the data that management is investing more on websites, social media and SEO instead of typical ways of promoting products.
53% of marketers say half or more of their budget is allocated to lead generation, while 34% say less than half of their budget is allocated to lead generation (source). While 63% of marketers say generating traffic and leads is their top challenge (source). And finally, 27% of marketers say securing enough budget is their top marketing challenge. (HubSpot, 2018) (Source: https://www.hubspot.com/marketing-statistics)
The 4 L's of lead generation strategy
Now it is understood that digital marketing plays an important role in lead generation, but you need to focus on the content by which buyers will be attracted towards your product. Your content is your key to success in promoting your business. Content should be interesting and compelling to convert visitors into buyers, but capturing your visitors and linking them to your site will be the first step towards it. Therefore, lead generation follows four L's to convert a visitor into a buyer;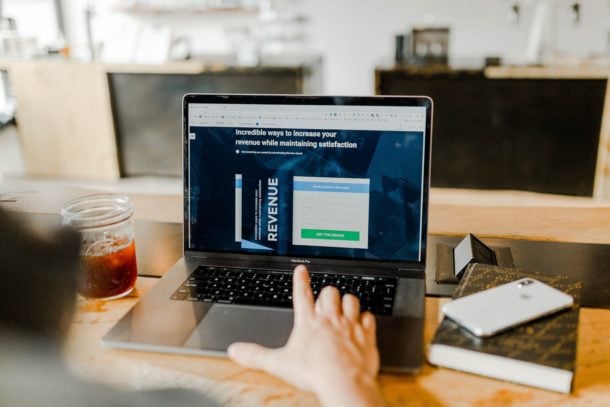 1. Lead Capturing
Today, buyers are more inquisitive about the vendor; they try to gain as much information as they can before buying the product. For this, a buyer will go through different sites to collect the entire picture, and only then make up their mind to buy the product or service. A vendor can benefit from this habit of buyers by giving him information about the product and then further asking for sign-ups to the site for more information. But it's not easy to take information from buyers.
So, here we need to follow the golden rule of "giving before we ask" to promote our marketing and keeping that visitor in your contacts for a lifetime. This rule leads to follow the second "L" of lead generation strategies, i.e. a lead magnet.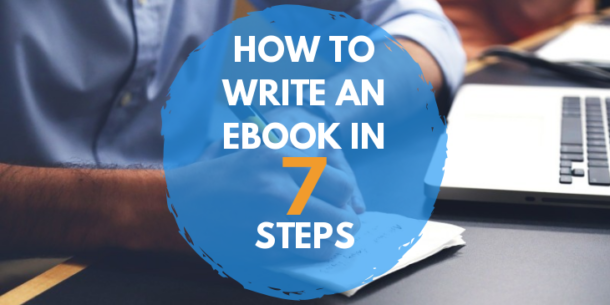 2. Lead Magnet
As the word suggests, it will attract the customer towards your product or service with great energy, gathering leads that will be yours forever. There is a space between the traffic generation phase and lead generation phase, and that space can be filled by using lead magnets.
A customer will be attracted toward your product or service if you're providing value in exchange for their contact information. Basically, it is a method to get permission from customers so that you can follow up on them.
Examples of lead magnets include social media following, e-mail opt-ins, or subscriptions. It can be done through following measures;
Providing your customers with eBooks

Giving them a free trial to the site, due to which they might become habitual visitors and will pay you once the free trial ends.

You can be informative to the customer about a particular topic based on the interest of the buyer.

You can train and inform them through a video series.
These free of cost services will allow you to obtain personal information from your customer, and will also help them in learning about your services in a better way.
3. Landing page conversion techniques
This is another tool for selling your product and convincing the buyer about the quality of the service or product you are trying to sell. It is a type of advertisement through which a buyer can directly visit and go through your products with just one click.
However, it's important to know that landing pages are a single marketing campaign tool and are different from a company's website. Landing pages capture the new leads and also serve existing customers. Landing pages are usually prepared if a company is providing a special offer for its products, and is important in serving that function.
For example, if a shoe company is offering a sale of 60% off, customers should be satisfied after visiting the page to rely upon the company's offers in the future. Landing page should have attractive headlines, font, colors, and images.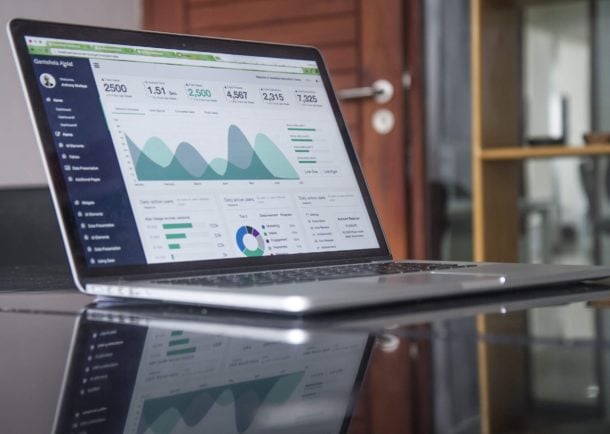 4. Lead Scoring
Lead scoring will help you to find out who's going to buy your product, or who is ready to buy it. This technique will quantify the customers who are interested in your product by assigning some points to them for different types of interests. For example;
Addition of points on downloading an eBook.

Giving points to customers on subscriptions and deducting points on unsubscribing
This point based system will lead to saved time and money for reaching the target population, and will also capitalize the sales.
Using these four L strategies will optimize sales and help you to reach out your targets in an easy manner without wasting much time.
There is a lot of information about how to enhance the productivity and promote the sales using different strategies, but figuring out which marketing strategy is working most effectively is what you need to focus on. Therefore, now I will share some data about some of the most effective strategies for marketing.
Data has shown that although digital marketing is emerging and covering vast areas of the marketing industry, old fashioned email marketing strategy is still at the top among all the different strategies of marketing.
In one of the surveys, different marketing strategies were compared and it was found that email marketing still covered about 48% for marketing in industries. The marketing strategy which was the least effective was testing and optimization i.e. only up to 10%.
Website or landing pages was on second among the most effective strategies of effective marketing, scoring  44%. It was followed by content marketing, search engine optimization, social media marketing, webinars, paid search and testing and optimization.
Lead Nurturing Goals
Most of the people have similar thought processes, and they consider high sale opportunities and high conversion rates as important lead nurturing goals. But in between there is the population who gives importance to the middle term called lead qualification. This means to understand the difference between interest and intent. But no tool can be developed which can judge that the person who is interested in the product has the intention to buy it or not.
This has become the major challenge for sales teams. So again, coming on lead nurturing strategies, email marketing is on top, followed by website and social media. Mobile and searching is at the last with percentages of 13% and 24% respectively. Again, in email marketing, what makes the people respond is interesting and compelling content. Other techniques which have success rates are campaign personalization, targeting by persona, and targeting by stage in the decision making process.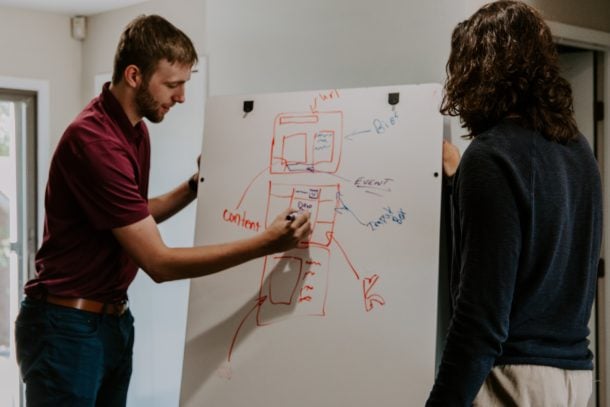 What are some lead generation strategies that works?
1. Write rocking content
Being a marketer, writing skill should be to your strength. Your written content can build a bond of trust between you and the customer. Your content should be convincing, interesting and helpful for the customer. Your compelling content about your product will be the first thing that will leave an impression on a prospective customer. Content should be informative and it should educate and make aware to the customer about its need in his life. This is the reason 75% of marketers have invested in content writing. You can attract strangers through blogging or landing pages, and once they are connected with you, you can collect their personal information.
2. Create a Good opt-in offer/ incentive
Offers or free benefits always attract the public, so providing your viewer with different incentives could work for both parties. Different ways of providing incentives are offering free eBooks to the readers, providing them one on one offer, high quality video courses or webinars.
Providing free eBook to readers has helped lots of people in expanding their business. If we calculate, there is an increment of 3000 percent in total revenue from eBook sales from the year 2008 to 2018 as per Price Water Cooper's Industry data.
3. Focusing on inbound marketing
Inbound marketing directly means attracting customers to your doorstep. Once you have built a trustworthy relationship with your customer, then they will be so impressed that you will have a base to share your content even with their friends.
Different inbound marketing tools include educating and providing customers with valuable information about the product, and it can be done through images, videos, and audios targeting the specific audience. Here again in inbound marketing your content is a key to your success.
As per the data, inbound marketing has overruled the old-fashioned outbound marketing where tools like cold calling were used to attract customers. It has delivered 54% more leads than outbound marketing.
4. Host a webinar
A webinar can deliver more quality leads, provided you have given informative data to the people, this will speed up lead capturing and their personal information.
A successful webinar is the one in which you can generate quality leads, and this can only happen if you will know about the interests of your customers. You can ask valuable questions on the webinar sign up page to the customers to learn their interests and what is lacking in your products and services.
Reality and honesty always pay off, so it is perfect for you to share your real-life experiences with customers, showing how your product has helped others.
Showing proof that what you are talking about is really worthy and working will be beneficial, rather than just presenting the data and showing images with different colors and fonts to the viewers.
6. Make your opinion resources irresistible
This is another important tool that can increase the flow of customers towards your product.
What you have to do is convert different versions of your blog post; you have created a blog for your product; so create an audio and video version of that topic and post it as well to assure the public that you are providing the best services.
7. Have your Opt-in forms visibly all over your site
Now you have done enough to create content, it's time to focus on the visibility to the audience and viewers.
If your content is not reaching to the public, there will not be any opt-in; therefore it is important that your work should be displayed.
There are many places where you can display your signup form, like including it in the blog header, after posts, as pop-ups, or as a featured box.
8. Utilize email marketing
As discussed earlier, email marketing is still an important tool for marketing, therefore using it will lead you to another level.
Start personal conversations via email with customers in your targeted list.
But one important precaution that you need to take is that your subscribers should be happy receiving your email.
Additionally, you can use a follow up tool with your clients to always stay in their heart. It will help you to make them want to buy your product.
9. Blog on a regular basis
Blogging regularly for your product means drawing people's attention towards it. It is an important method that enhances your visibility on Google and keeps your website fresh.
Consumers are always attracted toward the fresh posts of the product, thus blogging on a regular basis will enhance lead generation.
According to a survey, a company that has blogged six to eight times about their product in a month had doubled their lead generation.
It is also important to include hyperlinks in your blog posts to other pages.
In addition to blogging, post your content on social media and have a direct conversation with your customers. Listen to them and answer them effectively to leave an impression of trust in their minds about you.
11. Get Involved in networking
Networking directly helps you in one-on-one follow ups by offering you an opportunity to learn about your potential clients. It will also improve your social skills, and you can deliver a lecture about your product to a group of people. This will directly influence your business skills, and will in turn increase your opportunities to achieve the target.
12. Design great offers
Human nature is to get attracted towards words like "Offer', Exclusive", etc, so playing with their minds will benefit you.  But you should be cautious about the fact that you need to provide your audience with the offers you have shown to them. It will make your bond of trust grow stronger.
13. Get personal
Real Conversation with your customers will build your personal relations with them, creating a bond of trust and love that will ultimately benefit you.
14. Create great Calls to Action and landing pages
It is important to provide a clear call to action throughout your content. That will help you in creating traffic on your site.
15. Learn Search Engine Optimization (S.E.O)
Optimization puts your post on the first page of results while searching on the internet, and thus is an important tool for lead generation. Basic crash course for SEO optimization understanding SEO strategy.
16. Encourage Online reviews and answer questions:
In today's digital world, the public usually refers to online reviews before paying, whether they are booking a hotel or having lunch in a restaurant. So it is important to have good online ratings to create lead trafficking on your services. Moreover, answering your customer's questions will create trustworthy relationships. If someone has asked about your product, you should respond to them immediately and in a polite manner. Remember, your online answers can affect your business greatly.
17. Lean On Influencers:
Establishing relations with people in your industry is also important. In other words, they can be called influencers. A survey said that 67% of people reach their target audiences through influencer marketing campaigns.
In conclusion
You've now learned what lead generation is, and why it is important for your business. We covered the 4 L's of lead generation and uncovered 17 different lead generation strategies that can help boost your sales and success. Let us know how you've implemented these strategies, what the results you've achieved.