You can generate leads through social media channels that enable you to search for and discover people of high quality with high chances of being converted into consumers. With 3.48 billion users on social networks and a 45% rate of penetration globally, there is no room for disappointment when it comes to social media lead generation.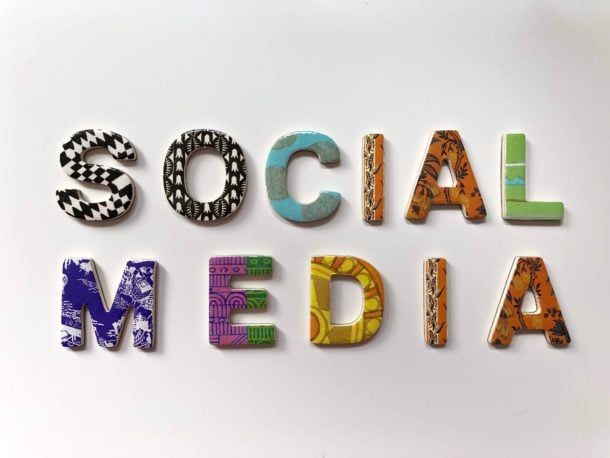 The following are among the ideal approaches to ensure your lead generation efforts do not end up in winds;

If your gated content is reliable and engaging, then the targeted audience is likely going to give up their contact details to access the contents in return. Consider sharing the contents' links on social media platforms for promotion purposes, and eventually get the viewers' contacts when they attempt to view the contents.
2. Hosting contests
You need to ensure that the prize on offer is of significant value, so that people can't hold back from joining the challenge. Besides, it shouldn't be highly valuable just to anybody, instead only to those most likely to convert; unless you wish to have a bulk mail list with no qualified leads in particular.
Such adverts allow you to reach those who are not highly targeted, but still have the potential of becoming your clients.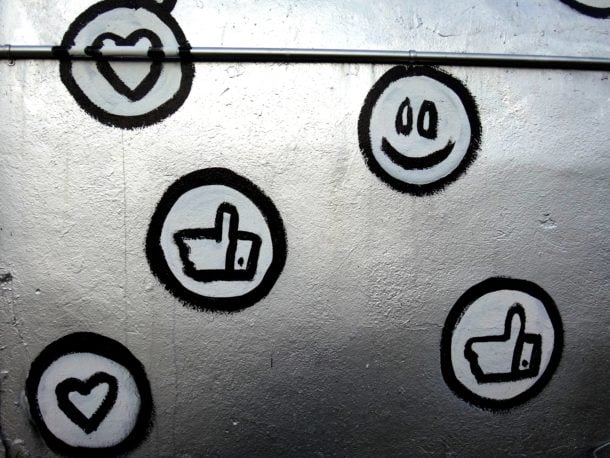 With no need to leave the Facebook page, would-be clients can easily link up with your brand and provide their contact information and consequently gain a valuable item. You can offer them e-books or coupons, among other valuables.
Lead adverts on Instagram
Lead adverts on Facebook can, if optimized for Instagram, appear on that platform too. The advert's behaviors differ on each network; the adverts on Instagram are viewed solely on mobile phones, which consume an additional 40% time from filling in forms compared on PCs.
Lead gen forms on LinkedIn
The forms already contain profile details such as education and employment. That provides you a lot of information about your leads. To improve on conversion rates, you are advised to go by three or utmost four necessary details.
4. Using Facebook customized tabs
Tabs are those menu options that display on the left side column in your Facebook business page. Apart from using the typical tabs which include "Photos," "Events," and "About," you have the choice of using custom tabs altogether. They enable you to feature offers and contests relevant to generating leads.
5. Hosting webinars, live videos, and hangouts
You can gate the videos; whereby the attendees will be required to enlist on time through the provision of their contact details. Also, amid the video sessions, you can link your audience to landing pages, offers, or any other channel with the focus of generating leads. Additionally, you can open up the video for discussions and provide incentives for attending while ensuring you connect with those who commented.
6. Using geo-targeted searches
You can use searches to help you locate potential consumers within your venture's locality. It is an ideal way to dig up leads as you improve on your social network endeavors and expenditure on advertisements.
Basically, it entails virtually lending an ear on the industry's occurrences on the ground to keep tabs with your rivals and hear what people have to say about your brand. You can act upon their perspectives by connecting with those interested in your products.
This approach consolidates components of generating leads, practices for sales, and social network listening with the focus of developing and nurturing leads.
9. Organic versus paid lead generation
For your posts or tweets to gather interest from the targeted audience, you need to let it happen naturally, or you can inject some cash which gives you a chance for reaching more people, even though they are untargeted and require having additional call-to-action options on various networks. However, if you are in short of funds, you can go the organic way, but be ready to invest more time.
Now, let us narrow down our discussion to four Social Networks;
Twitter

LinkedIn

Facebook

Instagram
Strategies for generating leads on Twitter
With 326m active users each month and an additional 9% of users every day globally, there is almost an audience for each business on the stage. For your lead generation efforts to succeed, you might consider implementing the following strategies;
1. Using Influencers
An incredible method to get in front of of many with your brand is involving the names of influencers in your tweets. You must ensure you contact them first, though. That can prompt them to share or tag on your tweets, which is an excellent opportunity for others to follow you through their influence. But you don't have to just be on the receiving end; you need to pay back the influencers by participating in their tweets too.
2. Using Twitter Cards
Following are a few hints on how you can use them;
Uploading catchy images, and

Making an engaging copy.
That will attract and engage the audience, and through the imparted interest, they won't have an objection to providing their contact details to receive further information about your products.
3. Tracking the Mentioning of Brand Names
If you don't wish to miss out on ready leads and even lose on possible sales, then you ought to track what people say about your brand, branded keywords, and your rivals. To make things easier for you, consider using monitoring tools which will help you keep track of conversations and avoid losing on potential sales.
4. Creating Events
The platform boasts of events like "AMA" (Ask Me Anything) and "Twitter Chats", among other events which are crucial in generating leads. The host of the events is not necessarily related to your brand, but the industry in general triggers the audience's interest in the host company, and they may end up purchasing your products.
Strategies for Generating Leads on LinkedIn
LinkedIn revolves around businesses, which poses an excellent opportunity for generating leads.
Consider the following to ensure you get the best out of it;
1. Setting targets
With the "Post Options" icon, you can focus your posts on various groups concerning their jobs and locality among other factors. Therefore, you can tailor your posts without the fear of reaching and irritating the untargeted audience.
2. Asking questions
LinkedIn embraces heated but civil discussions; hence if your posts have numerous comments, they have better chances of being shared widely to people who might be interested in your products. You can guarantee that by merely posing questions, and be assured of a good number of comments, since users on the platform just like airing their views.
3. Providing useful content
Many people use the platform to gain knowledge and advice. You can use that chance to provide useful and relevant information which is bound to engage the readers and eventually have many followers. Maybe you can advise people on how to boost the growth of their businesses.
It is a stage for sharing contents centered on slide decks, whereby you are assured of traffic overflow. The slide decks need to have CTAs and still be valuable to the viewers for you to gain more leads. Besides, you should link up the SlideShare to your LinkedIn profile to ensure its visibility.
Strategies for generating leads on Facebook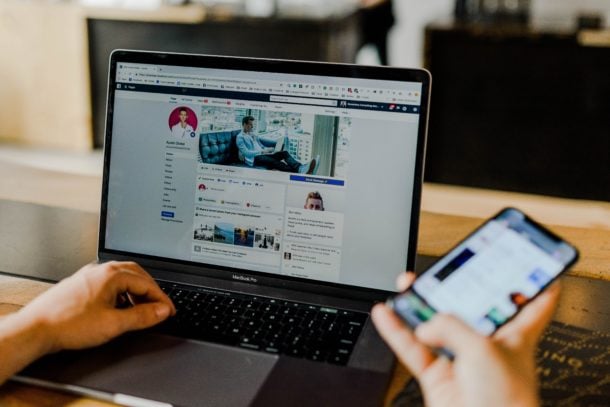 You might be required to incorporate paid adverts to accrue a considerable number of leads on Facebook. However, paid adverts or not, implementing the following strategies can be of great benefits;
1. Calling for discussions and sharing
Endeavor to begin conversations in your interesting posts by asking for opinions or questions. You can also request your followers and friends to share the content on their profiles which will reach more people who are likely to gain interest in whatever you have on offer.
2. Optimizing your business page
You have the options of optimizing your page to facilitate lead capturing by updating the contact details or including CTAs in your posts for the readers to contact you. Likewise, you can have a great album with appealing images of your products to attract more viewers with interest to the products.
3. Creating groups
Posts on groups have better chances of appearing in the feeds segment than on business pages. It might be due to the fact that creating a particular group prompts Facebook to acknowledge that you wish to engage in conversations. You should figure out your audience's area of interest and stir up a discussion from there. Then amid discussions, throw in a bit of information about your products which will gradually draw in people to your offers.
4. Treating your page the same way you would a website
It is high time you stopped perceiving your business page a channel for only getting likes and begin taking it as a tool for generating leads. That way, you will be able to change the nature of your posts, adverts, and tabs and optimize them towards lead generation.
Strategies for Generating Leads on Instagram
With an average of 800 million active users every month, it is evident that Instagram is a vast stage for generating leads. However, the process tends to be a bit challenging since you are not able to provide links. All in all, you can apply the following tactics and see your number of leads grow;
The use of hashtags when posting content on Instagram is an appropriate approach to capturing people's interest, since they embrace the idea of hashtags. That will enable you to reach people who are ready to make purchases.
2. Optimizing your content and profile to drive users off the network
You can have your contacts or site buttons embedded on your Instagram profile. That will direct interested parties to your site easily through a single click. Furthermore, you can trigger the readers of your content to seek further details, just don't forget to mention the site's links on your profile.
3. Responding to comments
You need to take people's comments seriously and take the time to answer them. That is an appropriate way of showing how much you value them. As a result, they are likely to be motivated to purchase your products.
4. Uploading videos
On Instagram, you can upload brief videos. Therefore, you need to grab that opportunity and provide engaging videos about your products. Although you don't have the option of posting links in the captions, you can provide universal resource locators (URLs) of your site and use them to track your return on investment (ROI).
Conclusion
With the tips mentioned above, it is high time you called for a change on the use of social media as a branding channel, and reap more fruits through lead generation.
Lead generation is important for the growth of any business, but it is important to opt for advances techniques to promote yourself. Business can grow with trust, so always be true to your word and provide the offers you have mentioned in the promotion to your customers. It is important to get personal with your audience and provide them with great content on a regular basis. It will help to keep you in their minds always and will grow your business.