With businesses struggling to harvest more and more email addresses and other contact information from potential buyers, there is one sure way to succeed — that of using a lead magnet. A lead magnet, when used in the right manner, can be a game-changer for your business.
What is a lead magnet?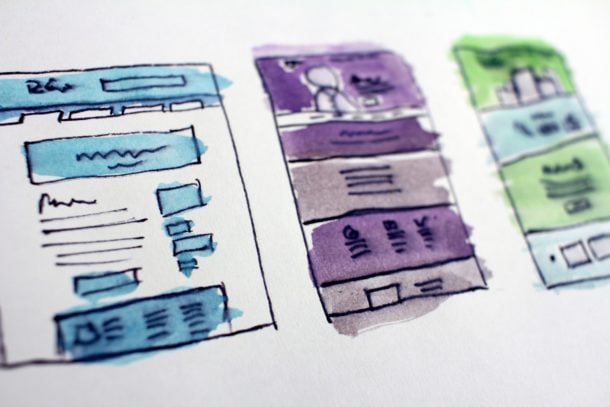 A lead magnet is a free offer or incentive you promote to target customers in exchange for their email addresses and other relevant information. Downloadable content such as reports, PDFs, whitepapers, and eBooks are good examples of lead magnets used by marketers today.
Read our Ultimate Guide to Lead Magnet for more information.
Why do you need a lead magnet?
If you have never used a lead magnet before, you may wonder why it is crucial to use one. Here's the thing…a lead magnet helps you generate leads by luring your target customers to share their critical contact information, such as their email address with you.
Keep in mind an email address is a personal thing, and you don't expect people to share their email addresses just because you asked them to do so. A lead magnet gives them a good reason to do so; essentially making it worth their while to share their content details with you. In a nutshell, a lead magnet is a powerful tool that makes the tedious task of gathering critical customers' information very simple.
For example, you can ask your readers to join your email list to get free downloadable reports that detail the current trends in the digital market. Just remember to make sure your offer is catchy enough; otherwise, you will not get new subscribers.
That said, let's see how you can make sure your lead magnets will get you enough subscribers.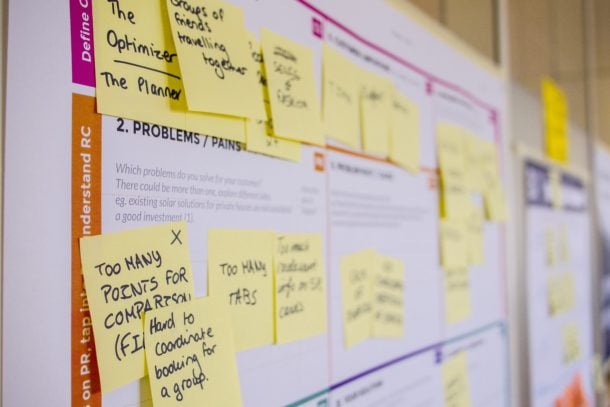 Solve a real problem: Make sure your lead magnet addresses the needs or solves real problems your target customers are experiencing.
Show your expertise: Make sure your lead magnet shows your expertise. That way, it will be possible to convert your leads into paying or loyal customers eventually.
Quick to digest: Create a lead magnet that is easy to digest. For example, try your best to keep your offer short and catchy. Lengthy incentives may annoy and are unlikely to pay off.
Immediately accessible: People love immediate gratification. So make sure they can access your lead magnet within the shortest time possible.
Promise one quick win: Make sure your lead magnet helps your avatar achieve something.
Super specific: Try your best to be specific about the benefits of your lead magnet. More specific lead magnets are excellent in converting leads.
High value: Make sure your lead magnet has both perceived value and high actual value.
Add a Call to Action (CTA) button: A CTA button makes it easier for your readers to access your lead magnet. You can have a landing page where your visitors will be directed after hitting the CTA button. Don't forget to thank every person who gives contact information. You can have an automated message that is sent shortly to any person who provides the sought-after information.
Read: why your lead magnets fail and how to fix it
Want to know how to create a stunning lead magnet? Read more here.
Best lead magnet ideas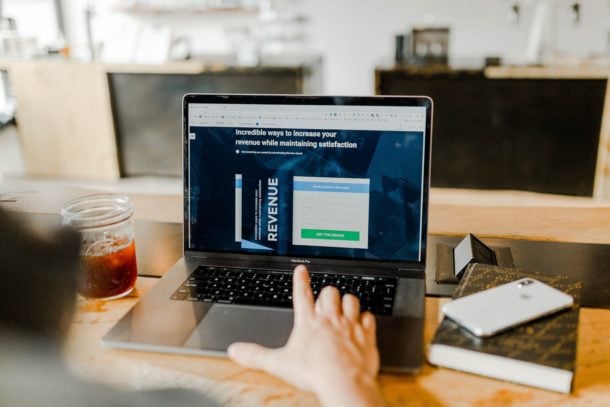 Without further ado, let's have a look at the ideas you can implement today. To make it easier for you to leverage lead magnets, we have broken our ideas into five categories.
Useful Lead Magnets
Educational Lead Magnets
Entertaining Lead Magnets
Community-Building Lead Magnets
Bottom of Funnel Lead Magnets
Useful lead magnets
Useful lead magnets are a time saver and get people to join your email list instantly. They are enticing and the best option as they do all the heavy lifting for your prospects.
Here are useful lead magnet examples:
A checklist is one of the easiest lead magnets to create. It condenses everything that users need to know into a single, actionable list. For example, you can summarize your most popular eBooks as a checklist, and turn it into a content upgrade. Then combine that content upgrade with a 2-step opt-in form. See this example from OptinMonster more information:
Next on our list is cheat sheets. These are similar to checklists, whereby you can use them to give your readers guidelines or processes to be followed repeatedly to achieve something. Here is a great example from Smart Blogger.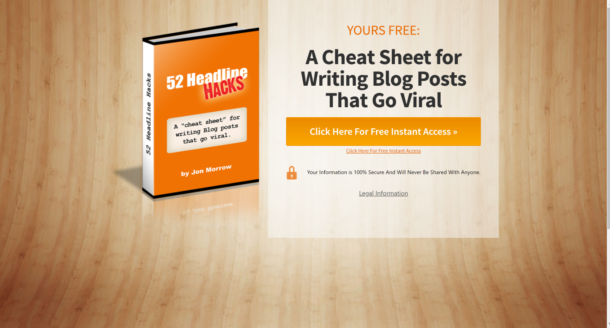 A template is another useful magnet lead, and it can be anything that provides a starting point or an outline. Templates are easy to fill, and that is why they are an ideal option.  https://danielwaas.com/
Swipe files are easy to use and more promising than templates. For example, this swipe file includes 72 headlines for social media posts that you can simply, well, swipe!
People are always searching for examples. If you have great examples, you can use them as a lead magnet to build your email list. Here's an example of "how to address a cover letter with examples."
Are your readers looking for something to help them speak or write? It is OK to use scripts. For example, if you guide people on how to secure jobs, you can offer scripts for pitching them to potential recruiters.
Just like most people search for examples, a good number of them also search for toolkits. For example, content writers may be interested in tools that will help them improve their work. You can come up with a lead magnet like "Best SEO Tools Every Writer Needs to Write Better." The other benefit of using a toolkit is that you can usually become an affiliate for those products.
Another great idea is using a web app. A web app lives on your site and requires one to sign up to use it. By making it mandatory for people to sign up first, you gain access to use their email addresses.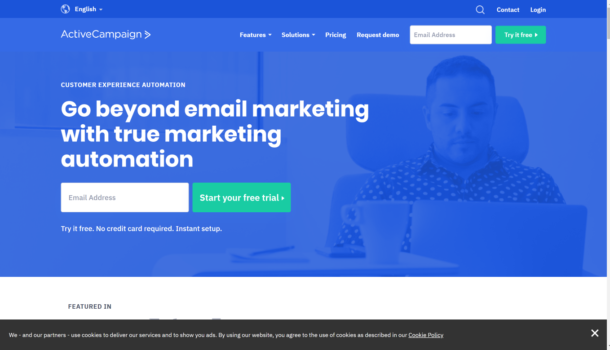 A resource list allows you to pull all your best stuff together. That way, you cut the time people spend on your site searching for your best stuff.
What about using a calendar? Do you think it is possible to use a calendar? It is possible. For example, if you are in the nutrition industry, you can offer a diet calendar. That way, your users have detailed information about what meal to eat throughout the week, month, or year.
A plan is like a calendar as it outlines daily, weekly, or monthly activities in a clear way. For example, you can have a 30-day meal plan for people looking to lose weight. You can even have a blank planner people can use to organize themselves. Click here to access attractive planners example:
A workbook or worksheet is like a planner. The only difference is that a worksheet helps people complete a specific task or figure something out. Watch this video to learn more about how to create an editable workbook using Adobe InDesign.
You can use printables, especially if you are in a creative field. They are a big plus if your users need to print something. A grocery list and shopping list are excellent examples of printables.
Inspirational files are a great example of useful lead magnets you can use to generate leads. Why not use them lure people who are searching the internet for inspiration to share their contact details? In fact, it is very simple to create an inspiration file.
Another excellent alternative to using inspirational files is using prompts. See this example for more information.
Not sure if you can use a calculator as a lead magnet? The good news is, it is possible to use one. For example, you can add a keto calculator if you are in the fitness industry.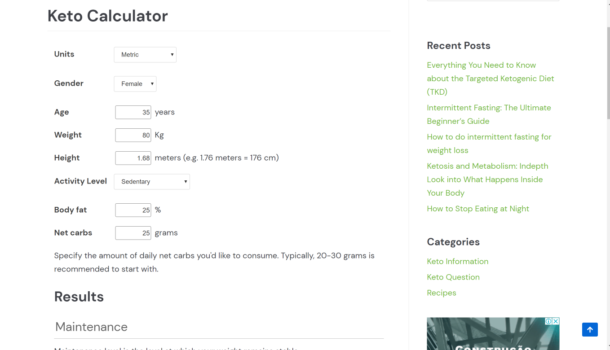 Today people use generators to accomplish many things. If you find it worth to have one, why not use it as a lead magnet? Have a look at HubSpot generator for more information.
A spreadsheet is a useful tool needed across various tasks. DebtHelper is a good example that uses a spreadsheet to collect email subscribers. If a spreadsheet can work for you, why not use exhaustively to gather new subscribers?
While there are many recipes online, curated recipes can be the best for lead magnets. Just go above and beyond when creating them. It may surprise you at how many leads they will generate.
Educational lead magnet ideas
Use them to teach specific topics that are highly relevant to your offers. Using them to help your users understand your products and services is valuable to them. You can use educational lead magnets to position you as the authority in your industry. In a nutshell, educational lead magnets are what you need to build brand awareness and credibility.
Let's look at the different examples:
You gate a content by hiding it behind a pop-up or a call to action. One way to gate content is by hiding the second half of a long post and requesting your users to share their emails to access the entire blog post. It is that simple. Here's an example from Brian Dean's Backlinko blog:
A tutorial can be a video, PDF, or anything else that teaches how to do one specific thing. Just make sure your tutorials are engaging to attract more subscribers.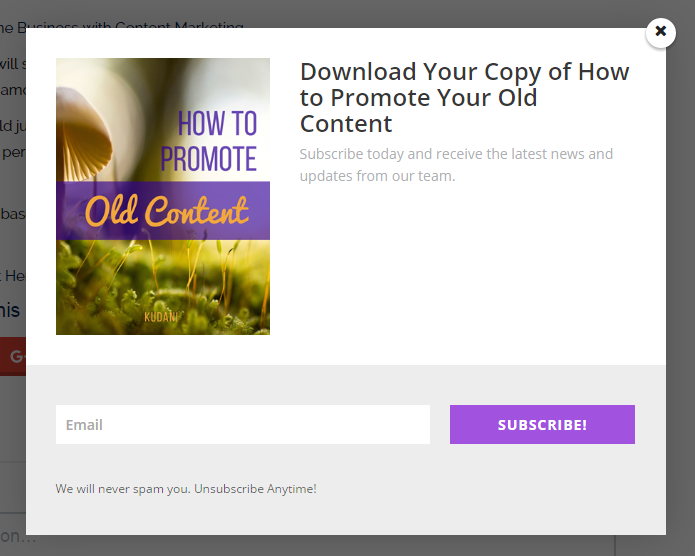 eBooks are also very rewarding if you tailor them well. If you give your readers enough reasons they are worth downloading, then it is OK to use them as a lead magnet.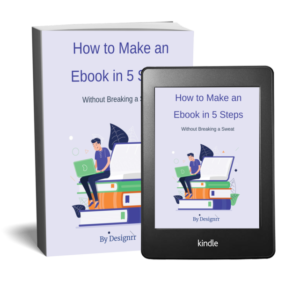 A guide is like an eBook. The only difference is that guides are lengthy and more detailed. You can use them to educate the target audience on why you are the right seller in the market. Check out this example.
Reports are powerful lead magnets, especially for B2B businesses. They are also useful in industries that rely on statistics, data, or research. To prepare a reliable report, you can pull together data from different sources into one or collect the data yourself.
Why give your users a bunch of boring text when you can use an infographic? Infographics help people visualize concepts before even diving deeper. By going the extra mile to make your infographics more appealing, automatically, you make your lead magnet stand out more.
Looking to create a killer educational lead magnet? A video comes in handy. Why? Because they have a higher perceived value and 97% of marketers say video has helped users gain a better understanding of their products and services. (HubSpot). Here's an example of a video lesson as a lead magnet:
If you don't have all the equipment needed to shoot a good video, why not create perfect downloadable audio? Whether you provide downloadable content from your site or podcast today, 51% of the population has listened to a podcast, with 32% listening at least once a month and 22% listening every week (Music Oomph). 74% of podcast users listen to podcasts to learn something new. (Edison Research)
A webinar can also turn out to be a great lead magnet. And just like audio and video, webinars have a higher percentage of lead-to-conversion:
Webinars retain 40% of viewers' attention, according to MakeSocialMediaSell.
Between 20% and 40% of those who attend a webinar become qualified leads, says ReadyTalk.
Between 2% and 5% of webinar attendees will buy something from you, says the Branded Solopreneur.
Entertaining lead magnet ideas
Quizzes convert easily. They are among the most entertaining lead magnets. You can have your users answer a few questions and then make it mandatory to enter their email address to see the results. See what Rachel Ray does.
While surveys are commonly used for market research, you can use them as a lead magnet with a compelling call to action. For example, ask people visiting your site to give you feedback on their experience. To gather reliable feedback, consider presenting your surveys to people who have visited several pages on your site. Let's say five pages. It is annoying and unprofessional to ask someone who has visited one page on your site for feedback. A tool like OptinMonster makes your work easier.
Who hates an opportunity to win free things? Do you? Of course not. Now to make your giveaway very effective consider doing the following:
Qualify your leads by offering relevant prizes. Something only your ideal customers want.
Offer additional incentives for every share by your participants.
You could also use one of these as an entertaining or community-building lead magnet:
Manifesto
Comic strip
Quotes
Desktop wallpaper
Mobile game/app
Community-building lead magnet ideas
80% of brands say that their community-building efforts have resulted in increased traffic (HubSpot). Businesses prefer creating communities where they have a dialog between their brand and their prospects. Those communities are an excellent place for prospecting and offering incentives that will lure people into giving their email addresses in exchange.
Here are examples of community-building lead magnet.
Challenges are a perfect lead magnet. A good example is when you challenge people to lose weight in one week or month.
Ever thought about creating a membership website? Just consider offering free registration. Copyblogger Membership is a good example of membership sites that offer free registration.
Other community-building lead magnets include:
Facebook groups
Slack groups
Bottom of the funnel lead magnet examples:
Not all customer journeys are linear, from the top (funnel prospects) to bottom when they convert to paying customers. Sometimes a prospect has not given you their email address yet, but they are already thinking about buying your product. Consider when someone, maybe a previous client, referred such a customer.
In this case, be prepared for the hot prospect by building lead magnets at the bottom of your funnel.
Now let's look at the bottom of the funnel lead magnets:
Free trial
Coupon
Catalog
Instant access to a free add-on
Free shipping
Case studies
Free quotes
Free consultation
Any questions about lead magnets?
This post has detailed everything you need to know to build your email list, gain more traffic to your site, and use different types of lead magnets. Still, have a pressing question? We'd love to hear from you. We are here to answer all the questions.